Meet people, push yourself and help to break the cycle of poverty. #breakthecycle
CAMNAM 2021 CHALLENGE
October-November
Due to the impact of Covid-19 on our world, CNCF's CamNam challenge will now take place in 2021. View the itinerary below and sign up to our newsletter at the bottom of this page to stay tuned on CNCF's latest news and updates. 

Stay inspired, stay motivated. Your support is needed now more than ever.
Day 1

Arrival in Siam Reap, Cambodia
You arrive to Siem Reap and start your CNCF adventure. You will be met at the airport and taken to your hotel where you will meet your fellow challengers. In the evening we will have a welcome dinner at a local restaurant.
Day 2
Cycle the temples complex of Angkor
– Riding distance – 40km
In the morning we get on our bikes and head on explore the amazing temples in the UNESCO World Heritage site of Angkor. Our first stop is the ancient city of Angkor Thom, surrounded by an 8m high wall. Angkor Thom was the last capital of the Great Khmer Empire under the reign of Jayavarman VII. From there we will continue to Bayon in the exact center of the city. This 12th century masterpiece is a study in grandeur, its exterior gallery walls featuring extensive, bas-reliefs, particularly the East and South Galleries.In the afternoon we will discover Angkor Wat, easily the most famous and best preserved of all the temples within the Angkor complex. It is a massive three-tiered structure crowned by five lotus-like towers rising 65 meters from ground level. Note: Appropriate a re when visiting Angkor temples is long pants (covering the knee) and shirts that cover shoulders. Skirts, small shorts, tank tops, and other items of revealing clothing are not allowed within temple grounds. Visitors can and are frequently turned away from temples when wearing revealing clothing..
Day 3
Cycle the temples complex of Angkor
– Riding distance – 40km
In the morning we will start with a short transfer from the hotel to Dam Dek, where our ride starts. This day we will ride about 90 kilometers to reach Kampong Kdei. After about 45kms we will stop and visit the Beng Meala temple. This temple is tucked away deep in a dense jungle and is known as the forgotten temple. Then back onto the bikes and continue cycling along rice fields, palm trees and quaint villages to Kampong Kdei. Here we will get back in our vehicle and have an around one-hour transfer to our hotel in Kampong Thom.
Day 4
Kampong Thom to Phnom Penh
– Riding distance – 85km
We start with a short transfer to our departing point. Our ride will take us along rubber plantations and nice little Khmer villages on a mix of paved and unpaved roads. We will reach the Mekong River and continue to cycle until we reach Kampong Cham. From there we will transfer by vehicle to Phnom Penh.
Day 5
Phnom Penh to Chau Doc

You will have a free morning to go and explore the town, grab a massage and discover the delights of local street food. We will meet back in the hotel at noon and head to the pier to catch our afternoon speedboat to Chau Doc. We will be met in Vietnam by our driver and local guide and transferred to the hotel.
Day 6
Chau Doc to Long Xuyen to Can Tho
– Riding distance – 120km
It is going to be a big cycling day! We will head o from Chau Doc and cycle along the Song Hau River heading to Long Xuyen, a well- developed town of the delta, not touristy but rich due to sh, rice and cashew nut trading. From here we will continue to Can Tho, the big metropolis of the delta. We should arrive at the hotel in the late afternoon and we have the rest of the day at leisure.
Day 7
Can Tho to Vinh Long
– Riding distance – 70km
After breakfast, we transfer to the pier and hop on a boat to cruise down the river to Tra On. We then get on our bikes and start our cycling heading North towards Vinh Long. We ride along the back roads of the delta and immerse fully into the tranquil atmosphere. There will be lots of opportunities to stop en-route, whether to enjoy a tea with locals or simply to rest and contemplate. We will have lunch in a local house along the way. Our ride continues to Vinh Long and a local guesthouse where we spend the night.
Day 8
Can Tho to Vinh Long
– Riding distance – 70km
We start our ride after breakfast and head north for about 40 kilometers, passing from one island of the mighty river to another. A ferryboat ride will take us across the river to our lunch place.
In the afternoon, we will ride a further 20 kilometers across this rural region where life is made of agriculture and craftsmanship. We will then get back on the bus and travel the last 75 kilometers to our hotel in Ho Chi Minh City.
Day 9
Saigon to Tay Ninh to Saigon
– Riding distance – 60km
Our last cycling day of the trip and our visit to the CNCF Centre for the visually impaired children in Tay Ninh. We depart a er breakfast and drive about 2h30 across the bustling city and its suburbs to the province of Tay Ninh. We will spend the rest of the morning visiting the centre and seeing the amazing work they do. After lunch, we will get on our bikes for the last me and leave the centre heading to the region of the Cu Chi tunnels. A er our visit to the tunnels, we will load up the bikes and drive back to Ho Chi Minh City.
Day 10
CNCF Sunshine Social and Medical Centre, Ho Chi Minh City
We will spend an emotional and life changing day at the CNCF Sunshine Social and Medical Centre where you will see first hand the amazing work the foundation does for these children and where your much needed and appreciated sponsorship money goes. In the evening we will celebrate the end of an amazing challenge with a farewell dinner at Soul Burger.
The 2021 CamNam Noble Challenge is run by
our trusted partners – World Expeditions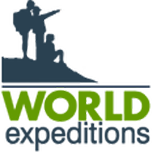 Ready to take on the challenge of a life-time?
Experience a life-changing challenge with new life-long friends, encounter stunning South-East Asia in a unique way, push your physical ability and on completion, meet the children whose lives you are impacting at CNCF's Sunshine Social and Medical Centre in the heart of Ho Chi Minh City, Vietnam.