CHILDREN'S WALK FOR HOPE
Annual Virtual Fundraising Event
2022 Registrations are now closed. If you would still like to support us please follow this link Donate Here.
10th to 16th October, 2022
Children's Walk for Hope (CWFH), is an annual virtual fundraising event held globally by the Christina Noble Children's Foundation. This year's week-long event is in recognition of World Mental Health Day, observed annually on 10th October.
Our Cause
We will be raising awareness around the critical issue of mental health and the importance of psychological well-being, particularly in childhood development. The event aims to unite individuals and organisations from around the globe to promote good mental health, and protect, support and empower some of our world's most vulnerable at-risk children in Mongolia and Vietnam, providing them with the childhood and future they deserve.
Let's unite together to support and raise awareness for this great cause!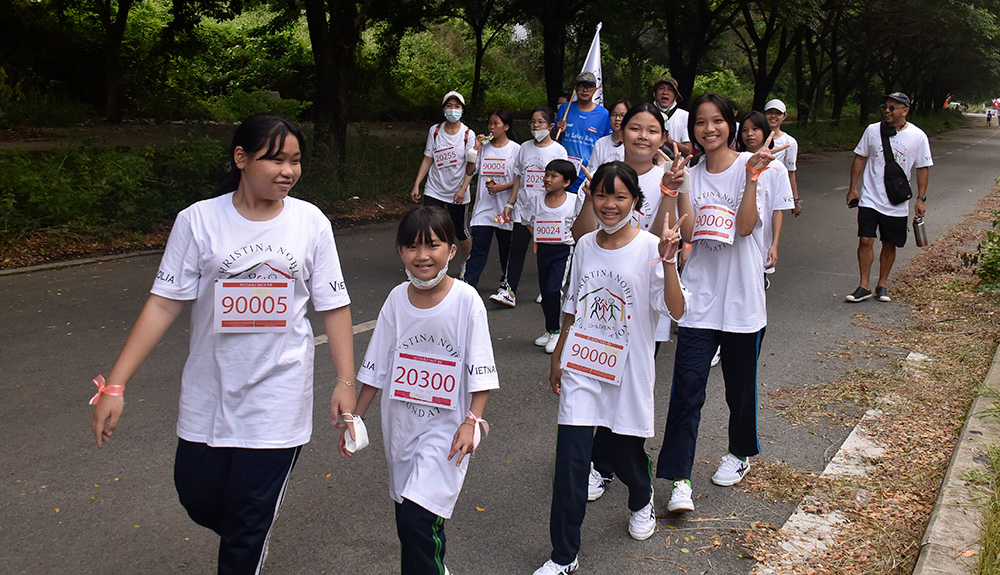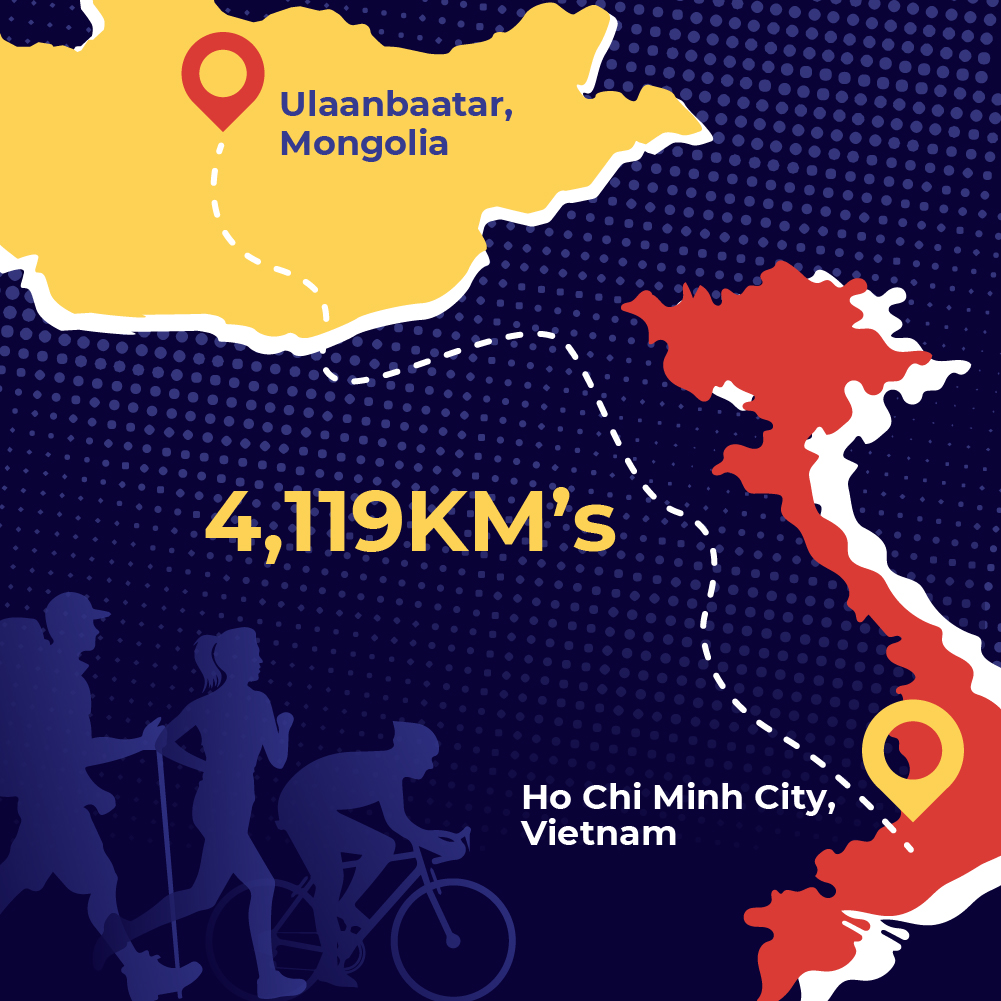 Our Goal
We are pledging to reach a total of 4,119 kilometres of committed distance. Why? This is the distance between our operational facilities and children in Ho Chi Minh City, Vietnam and Ulaanbaatar, Mongolia.
US$686 raised
US$100,000 goal
4,170 km pledged
4,119 km goal
Christina came upon Bao* selling newspapers on the streets of Ho Chi Minh City in 1991, life was tough and friends dying from poverty related circumstances was normal life for Bao. From the day he met Christina, his life was transformed. CNCF supported him physically and emotionally and was able to continue supporting him onto a 3-year scholarship to Dublin where he studied his passion, Hospitality.
Thanks to the education he received from CNCF. Bao returned to Vietnam after his studies and became a Manager at a five-star resort and several others five-star hotels since then.
Bao is now very happily married with a son and lives in Ho Chi Minh City, having broken the cycle of poverty not only for himself but his future generations. Bao remains to this day a very dear member of the Noble and CNCF family and is pictured with Helenita Noble, CNCF CEO and eldest daughter of Christina Noble in 2019.
"The future of our world is the future of our children, our beautiful children. For many of them, it is a matter of giving them back their future, giving them a life, giving them HOPE."
– Christina Noble, OBE –
How CNCF Supports and Advocates for Mental Health
COVID-19 brought to the surface a complex set of challenges from well-being, social and poor mental health repercussions for everyone worldwide. There has been a steep rise in mental health issues and an increasing demand for psychological services, particularly among children.
Many of the children who enter our programmes have been through unthinkable experiences and hardships. Christina Noble strongly believed that the mental well-being of the child was most important, and crucial to enable development. This continues to be central to our foundation's philosophy and we believe that every child deserves to have access to the mental health care and support they need.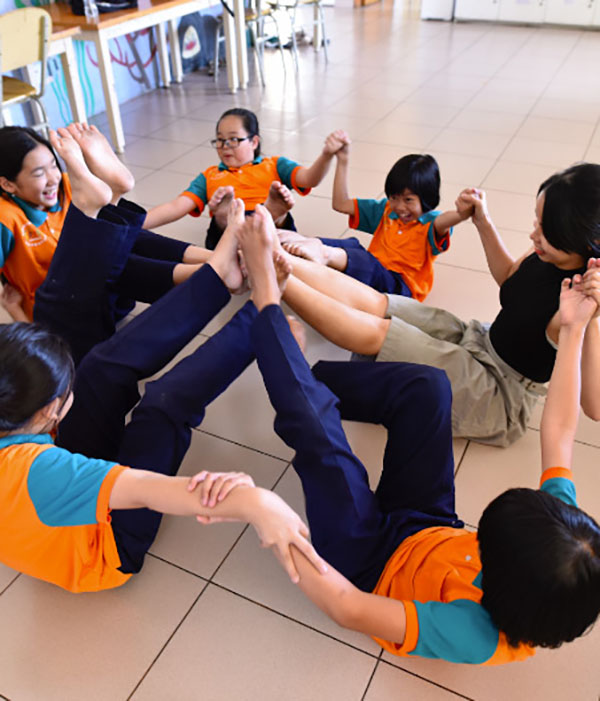 Our life-changing programmes aim to support children, adolescents and caregivers' mental health. We have a team of highly skilled and trained healthcare workers and psychologists providing crucial psychosocial support and counselling sessions.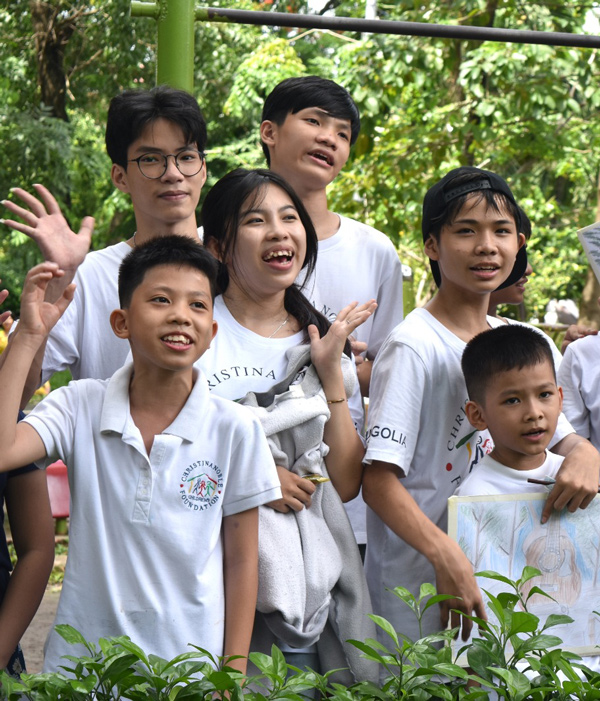 We provide our children with the tools and the emotional support for them to thrive and have a brighter future; giving them love, psychological care and equitable access to education.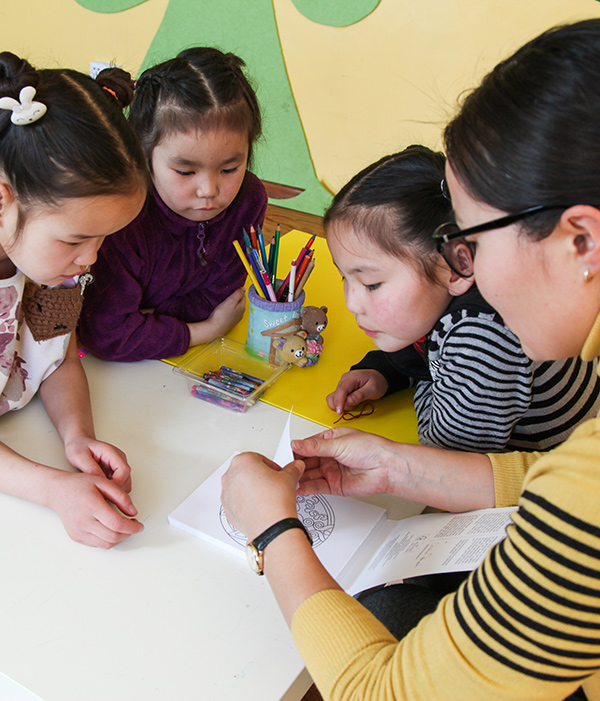 We provide creative activities including visual art, music, and dance. Through these activities, children can realise their full potential, build their self-esteem, confidence and social skills.
The power to change lives begins
with the simplest of steps…
How to Get Involved
Wherever you are in the world, you, your family, friends and colleagues can support this great cause on any day from 10th to 16th October, through any physical activity you choose. You can walk, run, hike, wheelchair, cycle, swim, solo or as a group, at any distance!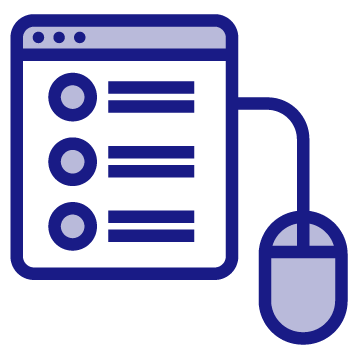 Everyone taking part will need to register. Select your country, choose your distance, complete registration and pay the registration fee.
Want to raise more?

We have created a dedicated Children's Walk for Hope peer-to-peer fundraising page where you can start your own fundraiser, set targets and encourage your friends and family to donate! Once registered, you will receive a confirmation email and pop-up notification where you will find a link directing you to set up your fundraising account.
Everyone who has registered will receive a virtual certificate of participation after the event!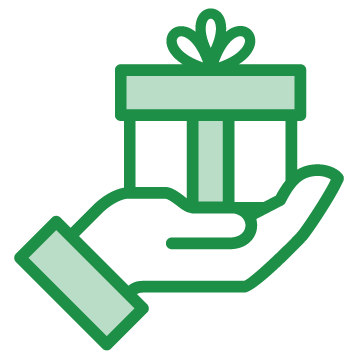 2
Get Active and Make a Difference
Funds raised for this event will go to support the development of our psychosocial services work and our life-changing programmes dedicated to serving the physical, medical, educational and emotional needs of our children and their communities.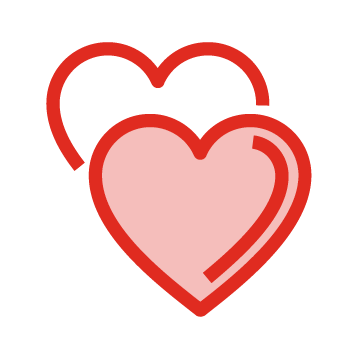 Keep us up to date on your participation and inspire others by sharing your fundraising stories, and why the Children's Walk for Hope cause is important to you.
Send us any photos and videos via email, tag us on our socials and use #childrenswalkforhope
Join the Children's Walk for Hope Facebook group and see how others around the world are taking the challenge!
Have Any Questions? We're Here to Answer Them!
For more information, or enquiries about setting up your own event/fundraiser or for CNCF held activities around the world, please contact us.
Thank You to Our Sponsors!
Bronze Sponsors
Ngoc* is a very active girl. Those who meet her now would not believe where she was just three short years ago. Ngoc was born premature and was left at the hospital. She was later sent to a local orphanage with a diagnosis of severe malnutrition and cerebral palsy. When she was two years old, she was sent to the Sunshine Social and Medical Centre and was admitted to the Intensive Monitoring Unit.
From the shy girl who was unable to walk or talk to the active young explorer who loves to run from one place to another, feed herself, and sing, Ngoc has come a very long way. She still attends regular speech lessons and physiotherapy sessions, but one thing is certain: she is well on her way to becoming an independent and successful adult.
Fourteen-year-old Enkhbold* has lived a difficult life. Both his parents died before he was six, leaving him in the care of his four older siblings. Enkhbold lives with two of his siblings and their families in extreme poverty.
When our social workers learned about the family's desperate situation, they conducted a home visit and found that the family's ger was very old and in danger of collapsing because of many broken roof supports and torn tarpaulin.
With the freezing winter fast approaching, our social workers were extremely concerned about the family's physical and emotional well-being.
Thanks to the generosity of one of our donors, we were immediately able to offer this family a fully-furnished four-wall ger, and in October, the CNCF team arrived to help them build their new home. It was wonderful to see the family's joy as their ger began to take shape.
Enkhbold and the two smaller children were particularly excited by all the furniture and had lots of fun bouncing around on their new sofa. Enkhbold couldn't believe that he now had a desk.
"I always used to do my homework on the floor," he told our team. "Now that I have a table to work at I am going to do my homework really neatly!". This young family can now live together in warmth and safety; a massive amount of pressure has been lifted from them and they can move into the future with security and optimism.