ХӨРӨНГӨ БОСГОХ АРГА ХЭМЖЭЭ
Та АНУ-аас манай үйлсэд нэгдэж,
бодит өөрчлөлт бий болгох боломжтой
Насан туршид тань УРАМ ЗОРИГ өгөх, бусдад
туслах БОЛОМЖ хайж байна уу?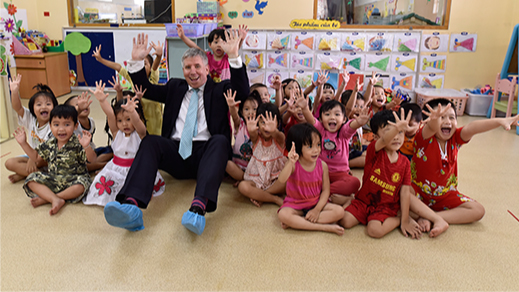 Англид сайн дурын ажил хийх
КНХС нь хүүхдүүдэд илүү гэрэлт ирээдүйг бий болгох зорилгоор Вьетнамд бүтэн жилийн турш олон төрлийн арга хэмжээ, кампанит ажил болон бусад үйл ажиллагааг зохион байгуулдаг. Бүхий л мэргэжлээр туслалцаа үзүүлэх хүсэлтэй хүмүүст бидний хаалга үргэлж нээлттэй.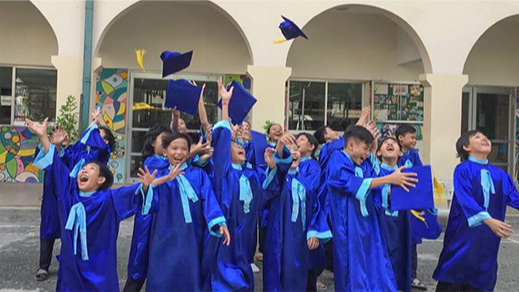 Англид хандив босгох
КНХС нь дэлхий дээрх хамгийн эмзэг, зорилтот бүлгийн хүүхдүүд, тэдний ар гэрт нэн шаардлагатай тусламж үзүүлэх үйлсэд санхүүжилт босгож, бидэнд дэмжлэг үзүүлэх сайхан сэтгэлт хувь хүмүүс, байгууллагуудыг үргэлж эрэлхийлж байдаг. Та бараа бүтээгдэхүүн борлуулалт, гишүүнчлэлийн клубууд, спорт өдөрлөгүүд зэрэг олон төрлийн арга хэмжээгээр дамжуулан КНСД-д хандив цуглуулж, тусламж зайлшгүй хэрэгтэй байгаа хүмүүсийн амьдралыг өөрчлөхөд хувь нэмэр оруулах боломжтой.
Их Британид сайн дурын ажил хийх, хөрөнгө босгох, татварын хөнгөлөлт авах зорилгоор хандив өргөх болон бусад мэдээллийн талаар дэлгэрэнгүйг авах бол манай Их Британи дахь КНХС-ийн төлөөлөгчидтэй холбогдоно уу.
Их Британи дахь КНХС-ийн төлөөлөгчидтэй танилцана уу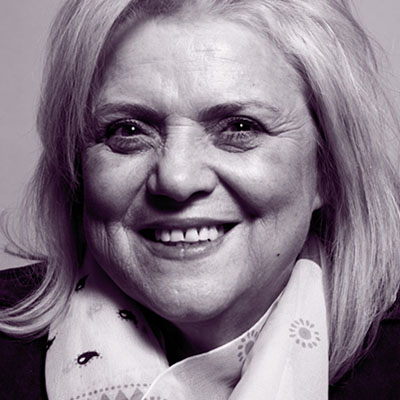 Кристина Нобле OBE* (*Их Британийн Эзэнт Гүрний Одонт)
Founder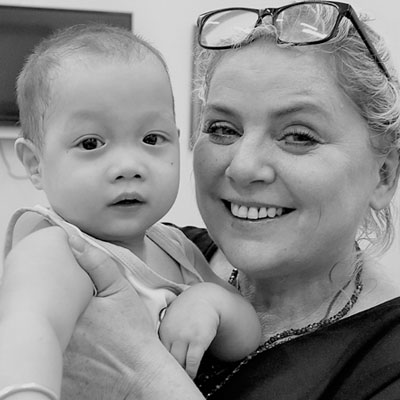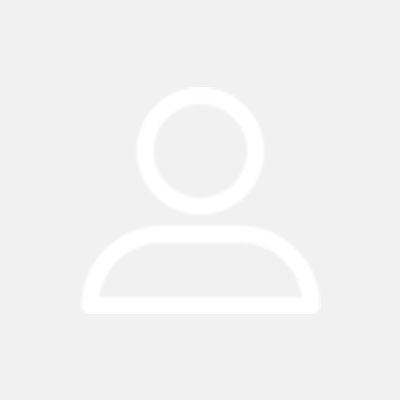 Androula Pistolas
Manager
Нэг ч гэсэн хүн томоохон өөрчлөлт бий болгож чадна. Та тэднийг нэг нь болоорой.
Sign up to our local UK newsletter
Don't miss out on our latest UK fundraising news,
upcoming UK fundraising events, campaigns and activities.