Empowering poor communities
with sustainable futures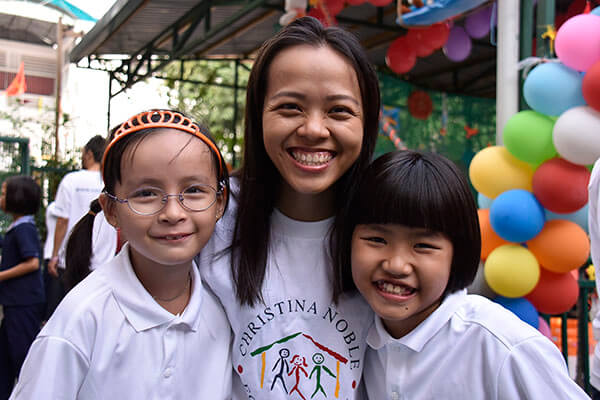 Sunshine Boys and Girls Home
The Sunshine Home For Boys' and Sunshine Home For Girls' provides a safe and nurturing environment for street children and runaways who are suffering or at high risk of starvation, commercial and sexual exploitation, human trafficking and living under a constant threat of violence. The Homes provide psychological and counselling services to help children deal with and process the trauma they have suffered as well as high quality healthcare, education and support to eventually enable them to live independently in the community as well adjusted adults.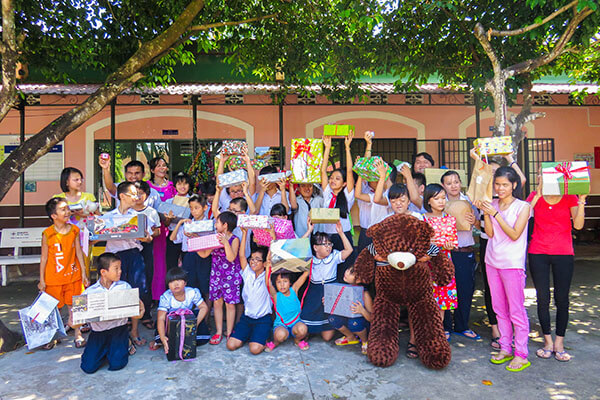 Tay Ninh Residential Centre For
Visually Impaired Children
The Tay Ninh Centre for Visually Impaired Children functions as both a residential and educational centre, providing children with long-term residential care, food, healthcare, education (including formal education, rehabilitation, and life skills training), recreational activities, and vocational training. The Tay Ninh Centre is the only facility offering services and support to visually impaired children in the province of Tay Ninh.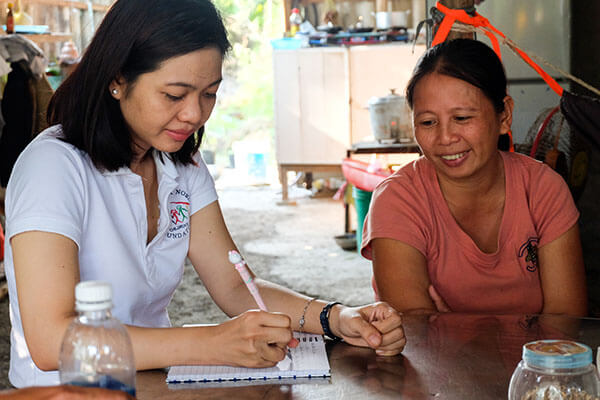 Microfinance Loan Programme
CNCF established the Microfinance Loan Programme to support impoverished communities by providing access to financing for small businesses, to help poor people help themselves. Recipients use the loans to start, maintain and expand micro-enterprises such as rice farming, cash crop farming, livestock breeding, or retail businesses. At the end of the 3-year loan cycle, the loan is recovered and recycled to help other poor households in the community. To date, loans provided have increased the income of poor households, empowered women and ensured that children remain in school, which is one of the criteria for receiving a loan.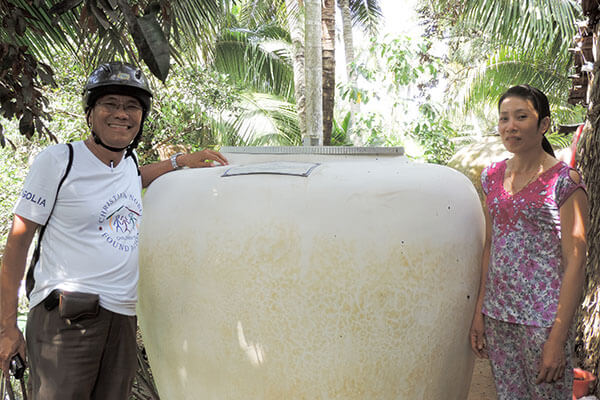 Rural Water Programme
Contaminated water and poor sanitation are linked to transmission of diseases such as cholera, diarrhea, dysentery, hepatitis A, typhoid and polio. Vietnam has made progress in recent years in improving its water supply. However, due in a large part to climate change, Vietnam has been severely impacted by reduced rainfall and high salinity in freshwater. Our Rural Clean Water Programme was established with the goal of eradicating waterborne diseases.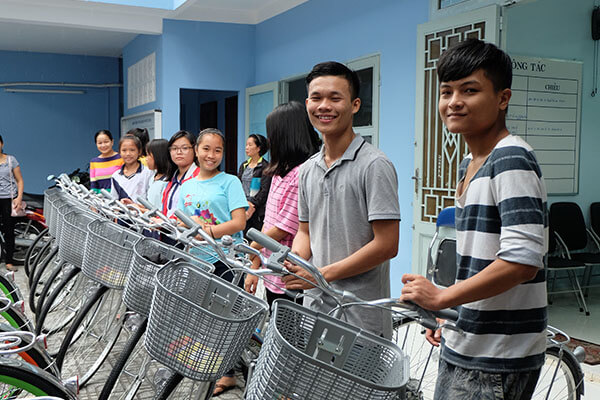 Bicycle Support Programme
The Bicycle Support Programme provides bicycle kits, safety helmets and road safety training to children from extremely poor families. Bicycles provide children, particularly those living in rural areas, a means of transportation to and from school. Thus, providing children with bicycles can result in improved educational outcomes by increasing school attendance and reducing dropout rates.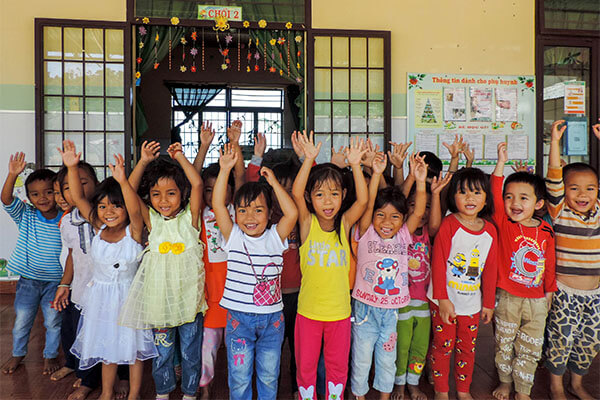 Rural Kindergartens Construction Programme
CNCF established the Rural Kindergarten Construction Programme to promote early childhood education in underserved areas of the country. Our kindergartens allow parents and guardians of young children to go to work knowing that their children are happy and safe and are being cared for in a way that gives them the best possible start to life.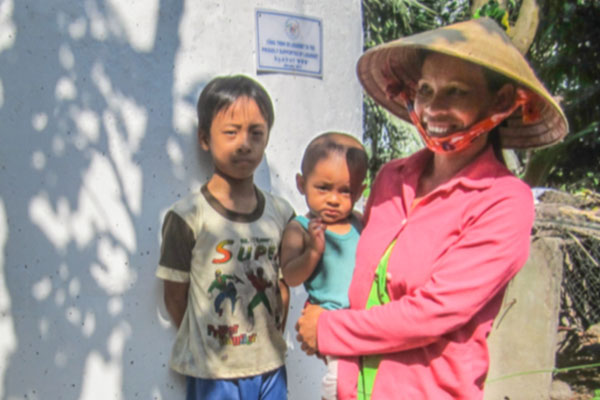 Capital Projects
CNCF's Capital Projects provide poor and remote rural areas in the Southern and Central Highlands provinces of Vietnam with kindergartens, medical stations, community recreational areas, water supply facilities, micro finance loans, and other facilities beneficial to communities
living in poverty.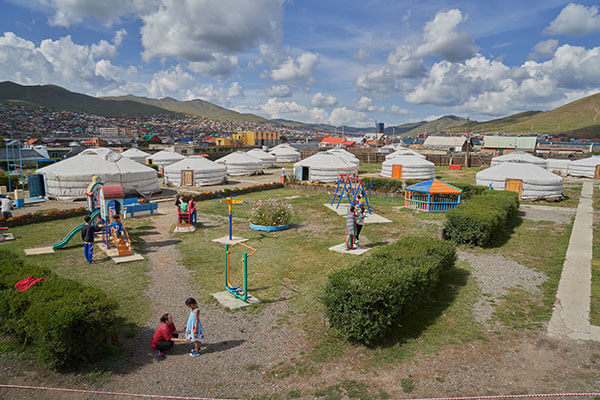 Blue Skies Ger Village
The Blue Skies Ger Village serves as both a temporary shelter and a permanent home to children who have experienced a childhood shaped by poverty, abuse, and extreme neglect. The Ger Village provides a safe, happy, and supportive home for these children, one where they are surrounded by unconditional love and respect. The Ger Village is a loving community where the children receive nutritious meals, positive guidance from caring adults, and opportunities to develop their character and pursue their dreams. Resident children receive healthcare, counselling, and attend local schools. They also receive age appropriate vocational and life skills training and are encouraged to cultivate a wide range of hobbies and interests through the CNCF Arts & Music and Sports Programmes.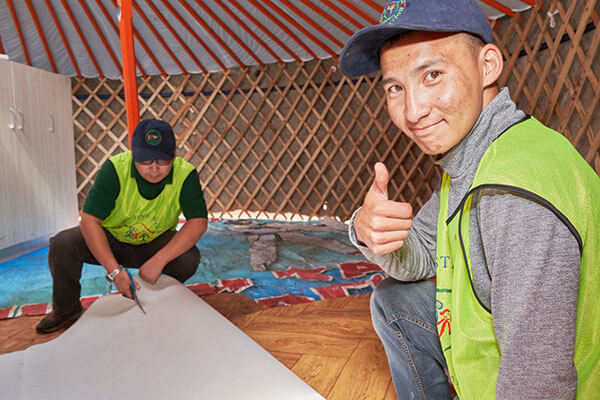 Give-A-Ger Programme
The Give-A-ger provides homeless families, those at risk of becoming homeless, or families living in dangerous and/or barely habitable conditions with a warm, safe and functional new home of their own. Through improving their standards of living, we offer the whole family a platform from which to flourish, helping to reignite their confidence, self-belief and optimism for the future.