WHAT IS CHILD SPONSORSHIP?

Transform
Transforms lives by providing children with the education, tools, opportunities and support they need to thrive.

Bond
Creates a life-long bond where a sponsor can be a part of celebrating a child's progress and achievements.

Empower
Protects and empowers a vulnerable child to define their own future for just $38 USD, or equivalent currency, a month.
HOW DOES SPONSORSHIP HELP VULNERABLE CHILDREN?
Lives changed through CNCF Child Sponsorship, view the video below:
WHY SPONSOR A CHILD THROUGH CNCF?
CNCF learnt early on that transforming the lives of impoverished children through child sponsorship wasn't as simple as just providing children with an education and school supplies, uniforms and the transportation to and from school that families could not afford. We needed to do more, we needed to address the issues and challenges that keep a child out of the classroom, to support and nurture a child in a way that recognises themas an individual with different needs, both physical and emotional, and values their very special human spirit.
SIGN ME UP! 
To give all of our young people waiting for a sponsor a fair and equal chance, your child will be matched with you according to the urgency of their circumstances and not their gender or age. 
Simply complete the below form and a member of the team will be in touch once you have been matched with a child.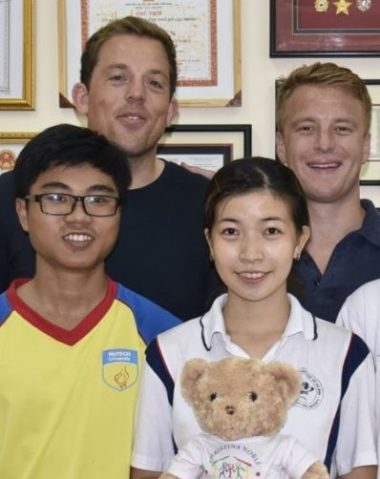 What you receive as a sponsor:
 A welcome kit including a photo and information about the child you sponsor.
Annual updates highlighting the impact of your support.
The opportunity to exchange letters and continue to receive updates from your sponsored child.
The joy of knowing you are truly making a deep-rooted and lasting difference!
SPONSORSHIP CHANGES LIVES
Meet a few of the many thousands of lives that have been transformed through CNCF Child Sponsorship. All identities of those featured changed for identity protection.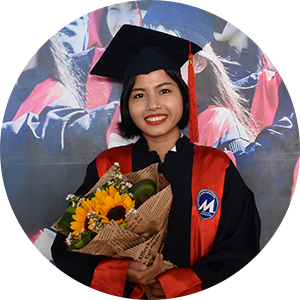 Meet Tam
Tam is the oldest of three children. When CNCF first visited her home in a remote area of Ho Chi Minh City, Vietnam, Tam's family was one of the poorest in the neighbourhood. Their dilapidated, dark and squalid home was bare of furniture. There was one desk which Tam and her three siblings took turns in using to study. CNCF's Child Sponsorship Programme supported Tam' with her educational journey, from elementary school graduation all the way to her University graduation. 
"You have given me the love and support to help me believe in myself and motivation for my studies and all aspects of my life. Thank you for always being there, for leading me to a better future, I will always be your child."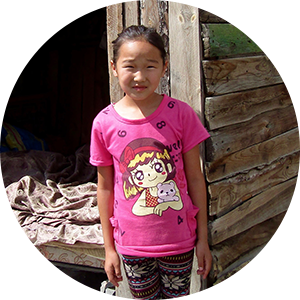 Meet Chimegee
"It was light at the end of the tunnel when CNCF came into my family's life. I lived with my mother and siblings in a rural area of Mongolia. As my mother struggled to make ends meet due to her health conditions, we had to live off the limited government welfare allowance. Basic necessities were beyond our reach, let alone an education.
Through the Child Sponsorship Programme, I'm able to attend school and have adequate stationery and study materials. The Foundation also supported my mother to further her sewing skills and secure stable employment. The day my family received a new ger (a tranditional Mongolian home) thanks to the additional support of my Child Sponsor, is one of the happiest moments in my life. It is only because of CNCF and my kind, generous Sponsor that my family's situation has improved so much."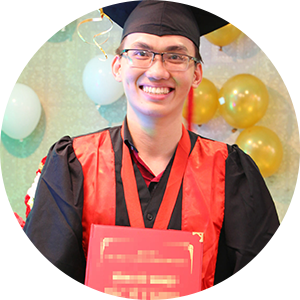 Meet Minh
"My father passed away when I was young, leaving the family's living expenses weighing heavily on my mother's meagre income from selling lottery tickets on the street. For many years, the monthly financial support, the exchange of letters and motivation from my Sponsor and CNCF was the greatest source of inspiration to strive ahead. When I could not make it through my first university entrance exam, it was the constant encouragement and counselling from CNCF and my Sponsor that empowered me to learn from the experience and succeed in my next try.
Thank you to CNCF and my Child Sponsor for the love, care and dedication throughout my educational journey, from completing secondary school, then high school and onto university. Today, I am delighted to embark on new endeavours with the knowledge and skills that the sponsorship has given me access to. I have been inspired by you. From the bottom of my heart, thank you."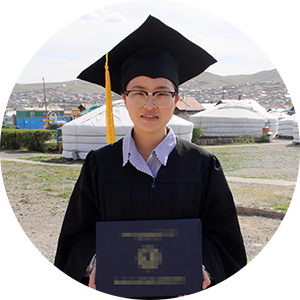 Meet Aria
"I first enrolled in the Child Sponsorship Programme when I was only ten years old. As an orphaned child, CNCF and my Sponsor were the only family that I had, who always loved and cared for me. The sponsorship not only provided me with financial and food support, but an opportunity for me to gain knowledge through education. Being able to go to school was just a dream to me, until CNCF's Child Sponsorship Programme made it a reality.
The guidance and encouragement of CNCF Social Workers and my kind Sponsor truly shaped me to become who I am today, for which I am immensely grateful. I have developed so much over the past years, both personally and professionally, and it's all thanks to your support. Thank you very much to the Foundation and my Child Sponsor for always being by my side."
FREQUENTLY ASKED QUESTIONS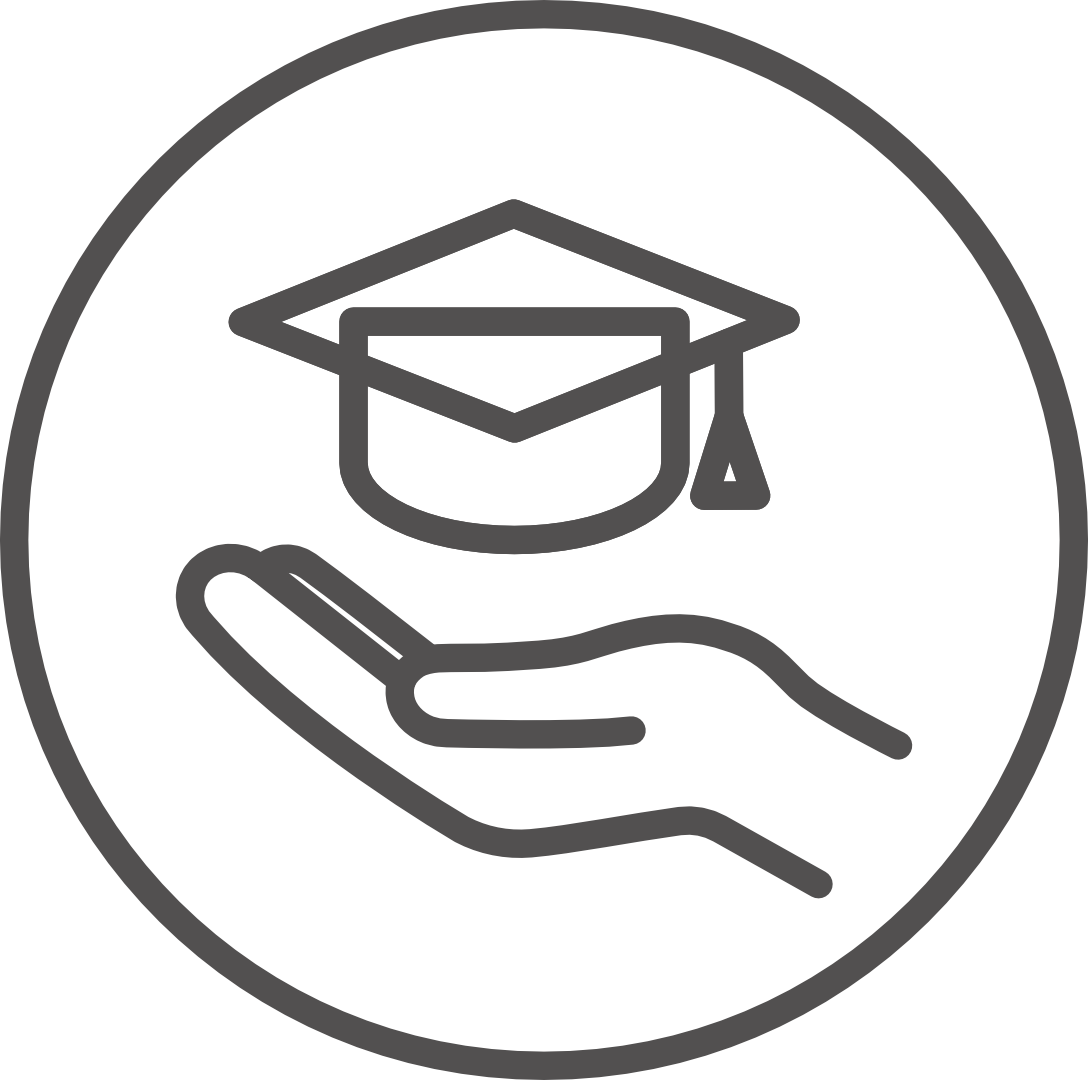 CNCF Child Sponsorship Programme
How do you select children who will be sponsored?
Why should I choose CNCF?
What if my sponsored child is in a country impacted by COVID-19?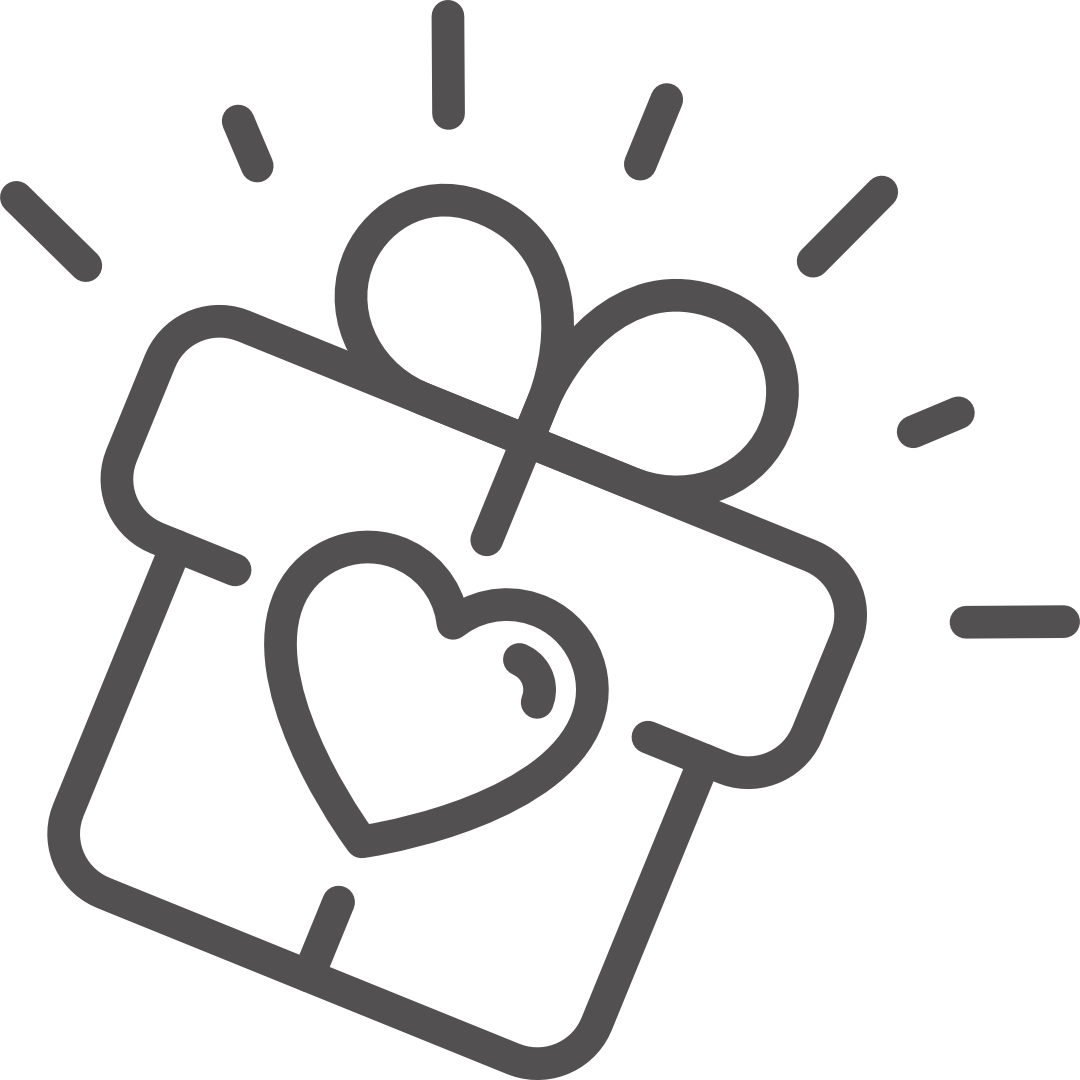 What is the payment process?
Can I pay with my credit card?
Do you offer Gift Aid?

Communications with Your Sponsored Child
How do I get updates from my sponsored child?
Can I write to my sponsored child and vice versa?
Can I visit my sponsored child?
What do I need to do?
CNCF'S CHILD SPONSORSHIP PROGRAMME
How does CNCF Child Sponsorship work?
The Child Sponsorship Programme connects children and their families to people from around the world like you who want create deep-rooted and lasting change to the life of a child in need. All children on the Child Sponsorship Programme are living in poverty, at risk of violence, exploitation and child trafficking.
Every child engaged in the programme requires financial support to either attend or remain in education. Attendance at a relevant educational institution is a key requirement of continued sponsorship. Carers are also expected to do their part in ensuring that their child attends school/relevant educational institution and reaps the maximum benefit from the sponsorship
How does CNCF Child Sponsorship help vulnerable children?
CNCF's Child Sponsorship Programme provides financial assistance in the form of monthly sponsorship amounts given to families experiencing significant disadvantages. The financial support covers the cost of a child's education ensuring they remain in school and other costs including food, medicine and living expenses for the child and/or their family.
Every child on the programme is also provided with CNCF Psychological support, life skills training and benefits from additional opportunities through other CNCF programmes. Child sponsorship does not just provide a child living in poverty with the opportunities to thrive, it helps them to break the generational cycle of poverty for themselves, their family and future generations.
Why should I choose CNCF?
Since 1989, the Christina Noble Children's Foundation has been dedicated to serving the physical, medical, educational, and emotional needs of vulnerable children. CNCF is one of the longest serving, most established and well-respected foreign NGOs in both of the countries it operates. With over 34 years of grassroots experience, since inception CNCF has directly assisted over 900,000 children living in poverty and benefited the lives of well over one million people altogether.
The success of CNCF's humanitarian work is evidenced by the children, many now young people and adults, who have gone from extreme vulnerability to being able to reach their full potential and lead positive lives they have been empowered to choose for themselves. Click here to learn more about us.
How do you select the children who will be sponsored?
Children who are accepted onto the program are:
Between the ages of 6 and 16 years old (children over 16 will be considered if they are
continuing with further/higher education or are still in extreme financial difficulty)
Must be enrolled in school (or want to be enrolled in school)
Must demonstrate a positive attitude towards learning
From families who struggle to afford basic living necessities and their child's education
How can I sponsor a child?
It's easy! You can sign up to become a CNCF child sponsor online at www.cncf.org/sponsor-a-child or by contacting a member of the team at childsponsorship@cncf.org. Whether you sponsor a child in Mongolia or Vietnam, our dedicated team will ensure any of your questions are answered.
What happens if my sponsored child is in a community affected by COVID-19?
We are extremely grateful to each and every one of our sponsors, especially during times of further challenges for the vulnerable children and families we serve, most of whom rely on already meager incomes. Child Sponsorship not only ensures children remain in education, despite the brutal financial impact caused by the COVID-19 pandemic, it also supports the child's family through the crisis.
Our team works closely to support all beneficiaries on the Child Sponsorship Programme through regular contact and a CNCF Emergency 24 hotline. Depending on the individual circumstance of the child's family, additional financial, educational, or nutritional support continues to be provided through CNCF's Emergency Relief Fund. For more information on CNCF's COVID-19 Emergency Relief support, view the report here.
How much does sponsoring a child cost?
For just $38 USD per month (or equivalent currency), your monthly financial support can help to completely transform a child's future. You can choose to pay monthly or annually.
What should I do if I need to cancel my sponsorship?
With decades of serving children and families in need, new and repeat sponsors tell us how much they value the experience of watching their sponsored child grow up, seeing how this makes a real and lasting impact on their child's life. Should their own financial circumstances allow, CNCF encourages every sponsor to commit to their child until the end of their child's individual educational cycle, this ensures the greatest impact on the child's future and unique bond with you.
We understand your circumstances may change and that's why you could decide to cancel your sponsorship. In this case, CNCF will work to secure a new sponsor for your child to ensure they may remain on the program. Please contact the team at childsponsorship@cncf.org if you wish to discuss your options or cancel your sponsorship.
What if I would like to pay via bank transfer?
We provide many flexible payment options to help you start your sponsorship journey. Should you wish to pay via bank transfer, please email us at childsponsorship@cncf.org with your Name and Residing Country so our team can assist you with next steps.
COMMUNICATIONS WITH YOUR SPONSORED CHILD
How do I get updates about my sponsored child?
After your first initial payment has been received, you will be matched with a child and sent their profile with more information about them and their family background. Every year, we commit to send you an annual report to keep you updated you on your sponsored child's progress and the impact of your support. However, during the year, if you have any concerns about the sponsored child or the sponsorship program, you can just e-mail us!
Can I write to my sponsored child and vice versa? How does this work?
Sponsors are very welcome to write to their sponsored child! Letters provide sponsors an opportunity to hear how their support is helping their sponsored child. Letters also inspire the children, give them the opportunity to express themselves, and improve their literacy and communication skills. Above all, communication in this form allows both the sponsors and their sponsored child to strengthen their life-long bond.
Sponsors can forward their letters directly to CNCF Vietnam or CNCF Mongolia. The letters will be translated by our team and passed on to the children on the next sponsorship disbursement day. Vice versa, letters from the children will also be translated and sent directly to sponsors.
Can I share my sponsored child's story on social media?
At CNCF, we strictly follow CNCF's Child Protection Policy to ensure our children's safety and well-being at all times. Therefore, we kindly ask you please do not post any information online that could be used to identify and locate your sponsored child such as their name, location, or community name.
However, we do encourage you to share your sponsorship experience with your family, friends, colleagues, and networks on social media. By spreading the word about your experience sponsoring a child through CNCF, you help us to find new sponsors for children living in dire circumstances and waiting to be matched with someone like you.
GIFTS AND VISITS TO YOUR SPONSORED CHILD

Can I send gifts to my sponsored child?
In-kind gifts
We appreciate additional support for the children. Items such as school supplies, clothes, small toys, cards, souvenirs are suitable for the children and greatly appreciated by the children. Please note, we do not encourage sending valuable items such as jewelry and watches. The gift/s to your child will be delivered on their next sponsorship disbursement day. Confirmation of gifts and their delivery will then be sent to you as the sponsor. Should you wish to send a gift to your child, please contact childsponsorship@cncf.org.
Monetary gifts 
Should you wish to give a monetary gift, we recommend this is no more than $100 USD for special occasions such as birthdays, Christmas, or the New Year Holiday. Any amount more than $100 USD will only put the child's family in a situation where they will not know how to use it reasonably, for example, in some circumstances, it may be used for gambling or buying unnecessary items. Monetary gifts are received on the child's next sponsorship disbursement day. Confirmation of the gift/s and their delivery will then be sent to their sponsor.
Is there anything else my child needs?
Our local CNCF team work closely with the children and their families in case they have urgent and specific needs. Only after a careful assessment and necessary follow-ups would we contact a sponsor to see if they would like to provide additional support to the families should they need. CNCF will ensure that the use of the extra funds are spent in accordance with the stated purpose such as treatment for an illness/injury, health insurance or extra educational classes. Confirmation of gifts and their delivery will be sent to the sponsor along with updates on how the extra funds have benefited the child/family.
Can I visit my sponsored child?
We welcome the opportunity for our sponsors to learn what life in Vietnam and Mongolia is like and to meet with their sponsored child in person! Sponsors are required to inform CNCF of their intention to visit their child with a minimum of four-week notice, this gives us enough time to make the necessary arrangements. Visits can be conducted either at the CNCF Office or if the sponsor would like to visit their sponsored child at the family home, we can also arrange this, we just ask the sponsor to support CNCF with any traveling costs that might be incurred.