FUNDRAISING EVENTS
You can join our efforts from the UK
and help to make a real difference..
July 14, 2023
Annual Golf Day - 14th July 2023
We are delighted to be back at Stanmore Golf Club on Friday 14th July for our 8th annual go ...
July 15, 2022
Annual Golf Day- Save the Date!
A date for your diary Friday 15th July! After 2 years away due to the pandemic, we are delighted to be back at Stanmore Golf Club to host the annual ...
May 29, 2022
Prudential Ride London - Essex
Are you a cyclist and looking for a big challenge? We have three places on the Ride London - Essex which takes place on 29 May, and we are looking for thre ...
October 3, 2021
London Marathon - We Run Together
Sunday 3rd October brought the return of the London Marathon with 40,000 participants taking to the streets. Not even the short, sharp burst of rain could dampen the spirits, or that of the spectators along the route. ...
July 3, 2021
Ladies Afternoon Tea at Stanmore Golf Club
On Saturday 03 July, long-time friends and supporters of the Foundation Pat and Mary Donelan hosted a Ladies Afternoon Tea at Stanmore Golf Club in aid of Christina Noble Ch ...
December 12, 2020
Team Oardacity - The Talisker Whiskey Atlantic Challenge
Covering 3,000 miles from La Gomera to Antigua, this is the world's toughest rowing race. On the 12th December, 2020, Harry Hearn, Alex Soskin, Ed Batchelor and Tom Phillips, will test their endurance, spirit and friendship, as they pi ...
November 16, 2020
Supporting the Foundation with a click!
With many of us unable to shop as we usually do, you can help raise funds for the Foundation by shopping online from the comfort of your own home! Visit Amazon Smile here ...
November 2, 2020
10 Munros in 10 Weeks Challenge
This is child sponsor and supporter Lili Musgrave who is currently taking on 10 Munros in 10 weeks, while raising funds for our Give a Ger Programme. She has currently completed 6 and hoping to take on two more in the coming week, ...
October 9, 2020
Virtual Ladies Long Lunch
The Christina Noble Children's Foundation 11th Annual Ladies' Long Lunch 2020 is going Global and Virtual and we invite YOU to join us at this extra special, live stream event, featuring fun, prizes and some very special guests!  Even ...
August 16, 2020
Prudential Ride London- The World's Greatest Cycling Festival
Unfortunately due to the COVID -19 crisis the Prudential Ride London has been cancelled this year. We look forward to updating you with the details for 2021! ...
August 1, 2020
Teas, coffees, cakes and more in New Milton.
Our wonderful supporters in New Milton are having a socially distanced Pop Up stalls event this weekend,  raising much needed funds for our children in Mongolia. Every year this group of hardworking supporters hold fundraising events to ...
July 10, 2020
Annual Golf Day - 10th July 2020
A date for your diary Friday 10th July 2020. Unfortunately due to the current COVID - 19 crisis we have had to cancel our annual golf day which was scheduled for Friday 10th July 2020.  We are already planning for 2021 and loo ...
May 5, 2020
#GivingTuesdayNow- Tuesday 5th May 2020
#GivingTuesdayNow is a global day of unity in response to Coronavirus. A day where we can all come together to recognise, and give thanks for the incredible outpouring of compassion we have witnessed during this crisis. In response to th ...
Looking for an INSPIRING
and REWARDING EXPERIENCE,
one to last a life-time?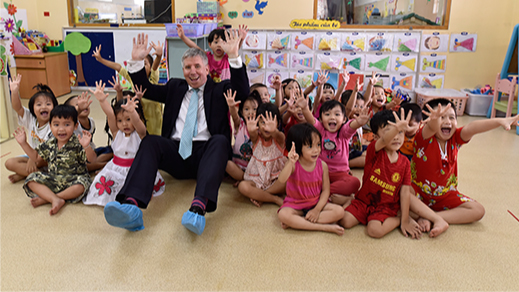 Volunteer in the UK
CNCF organises many different types of events, campaigns and other activities during the year in the UK to help give children a better future. We are always looking for support across different professions to help our efforts, could this be you?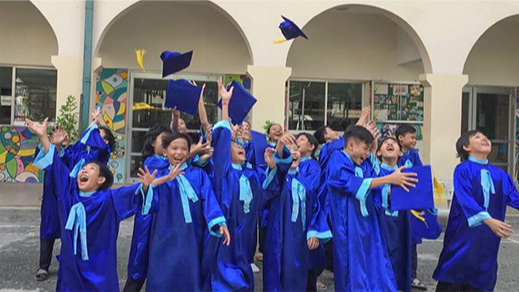 Fundraise in the UK
CNCF is always looking for inspirational individuals to help raise funds for some of our world's most vulnerable and disadvantaged children and communities. From school cake sales and supper clubs to climbing mountains and challenging yourself physically, you can fundraise for CNCF and in doing so, help to transform the lives of those who need it most.
Contact our UK CNCF representatives below to find out more about volunteering in the UK, fundraising in the UK, donating to the UK for tax benefits or for any other questions you might have
Meet CNCF's UK Representatives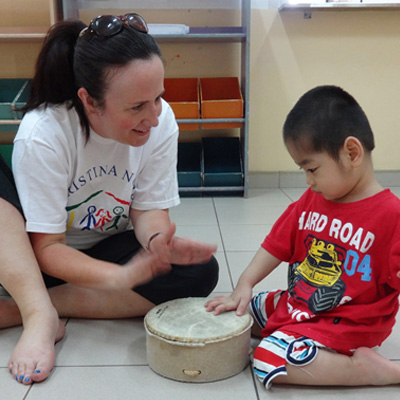 Fiona Geoghegan
Office Manager
One Person Can Make A Difference From The UK.
You Can Make A Difference.
Sign up to our local UK newsletter
Don't miss out on our latest UK fundraising news,
upcoming UK fundraising events, campaigns and activities.