HEALTHCARE




EDUCATION




COMMUNITY
DEVELOPMENT
Кристина хүний суурь эрхээ хасуулж, гадуурхагдаж, гудамжинд амьдрах ямар байдгийг хар багаасаа мэдэрч өссөн. Түүний балчир насанд нь тохиолдсон энэхүү бэрхшээл дэлхий даяар хүүхдийн эрхийг хамгаалах хүсэл тэмүүллийнх нь үндэс болсон юм. Ийнхүү гудамжны хүүхдүүдтэй ажиллахаар Вьетнамд (1989), дараа нь Монголд (1997) ирснээсээ хойш Кристина болон түүний Сан 170 гаруй төсөл хэрэгжүүлж, нийгмийн зорилтот бүлгийн болон ядууралд өртсөн хүүхдүүд, тэдний гэр бүлд боловсрол, эрүүл мэнд, олон нийтэд чиглэсэн хөтөлбөр болон хүмүүнлэгийн буцалтгүй тусламж үзүүлсээр ирсэн. Эдгээр төслүүдээр дамжуулан одоог болтол нийт 900,000 орчим хүүхдүүдэд тусламж үзүүлж, нийтдээ 1 сая гаруй хүүхэд, насанд хүрэгсдийн амьдралд шууд нөлөө үзүүлж чаджээ.
Кристина Нобле нь 1994 онд "Гуниг тайлсан солонго" болон 1997 онд "Mama Tina" зэрэг олон улсын шилдэг борлуулалттай хоёр номын зохиогч юм. Түүний амьдралаас сэдэвлэн 2014 онд улсын долоон кино наадмаас шагнал хүртсэн "NOBLE" намтар бүрэн хэмжээний уран сайхны кино, мөн олон улсын наадмуудаас шагнал хүртсэн 1997 оны Мама Тина болон 2014 оны "In a House that Cease to Be" гэх бүрэн хэмжээний хоёр баримтат кино хийгдэж байсан.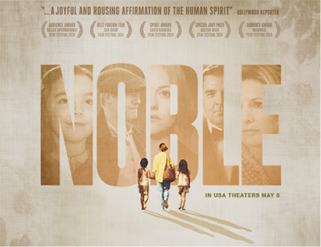 The Movie:
NOBLE (Released in 2014)
Chronicles Christina's life and how the Foundation first began.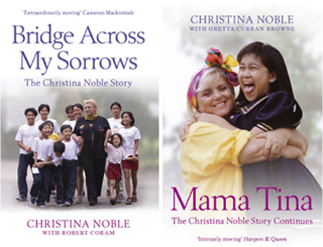 The Books:
'Bridge Across My Sorrows' (1994) and her follow-up 'Mama Tina' (1999)
Christina's life can be read in her international bestselling autobiography.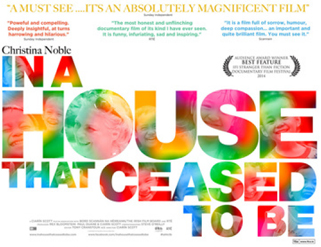 The Documentary:
In a House That Ceased To Be
НОБЛИЙН ГЭР БҮЛ
Кристинагийн хүүхдүүд Хеленита, Николас, Андрула нар сүүлийн 34 жилийн турш ээжтэйгээ мөр зэрэгцэн ажиллаж байна. 2016 онд Хеленита Нобле Гүйцэтгэх захирлын албан тушаалд томилогдож, 2018 оны 1-р сард CNCF International (КНХС-ийн олон улсын ТУЗ) бие даасан удирдах зөвлөлийг байгуулж, үүсгэн байгуулагч/гэр бүлийн сангаас бие даасан тогтвортой байгууллага руу шилжих ажлыг эхлүүлсэн юм.
2019 оны байдлаар Кристина Нобле, түүний охин Гүйцэтгэх захирал Хеленита Нобле, Кристинагийн ач хүү болох Монгол дахь үйл ажиллагаа хариуцсан захирал асан Томас Минтер нар тус сангийн хөдөлгөгч хүч хэвээр байна.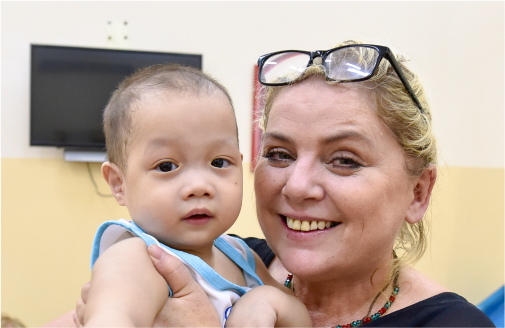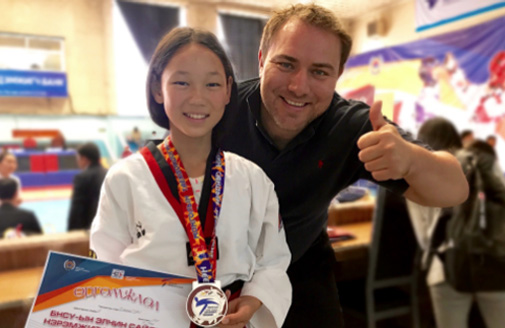 Thomas Minter
Director of Operations, Mongolia