Хүүхэд Ивээн Тэтгэх Хөтөлбөр гэж юу вэ?

Өөрчлөх
Хүүхдэд өсч хөгжихөд нь шаардлагатай боловсрол, хэрэгсэл, боломж, дэмжлэг үзүүлэх замаар амьдралыг өөрчилдөг.

Холбоо
Ивээн тэтгэгч нь хүүхдийн ахиц дэвшил, амжилтыг хамтдаа тэмдэглэх амьдралынх нь нэг хэсэг болох, насан туршийн холбоог бий болгодог.

Хүч чадал өгөх
Сард ердөө 38 доллар буюу түүнтэй тэнцэх мөнгөн дүнгээр тусламж хэрэгтэй байгаа хүүхдийг хамгаалж, хүүхдэд ирээдүйгээ өөрөө тодорхойлох боломжийг олгодог.
Ивээн тэтгэлт эмзэг бүлгийн хүүхдүүдэд хэрхэн туслах вэ?
КНХС-ийн Хүүхэд Ивээн Тэтгэх Хөтөлбөрөөр дамжуулан амьдралыг өөрчилдөг. Доорх видеог үзнэ үү:
Яагаад КНХС-аар хүүхэд ивээн тэтгэх ёстой вэ?
Хүүхдийг ивээн тэтгэх замаар ядуу зүдүү амьдралыг өөрчлөх нь хүүхдүүдийг боловсрол, хичээлийн хэрэгслээр хангах, дүрэмт хувцас, гэр бүлийнх нь төлж чадахгүй байгаа сургууль руу очих болон буцах тээврийн хэрэгслээр хангахтай адил энгийн зүйл биш гэдгийг КНХС эртнээс олж мэдсэн. Тиймээс бид хүүхдийг сургуульдаа явахад нь тулгарч буй асуудлыг шийдвэрлэх, бие махбодийн болон сэтгэл санааны хувьд өөр өөр хэрэгцээтэй гэдгийг хүлээн зөвшөөрч, бүгд өөрсдийн онцгой зан чанартай гэдгийг бодолцож илүү ихийг хийх, хэрэгтэй болсон.
НАМАЙГ БҮРТГҮҮЛЭЭРЭЙ! 
Ивээн тэтгэгчтэй болохоо хүлээж буй бүх хүүхдүүддээ шударга, тэгш боломж олгохын тулд таны ивээн тэтгэх хүүхдийг насаар нь бус нөхцөл байдлаас нь хамаарч сонгох болно. Гэсэн хэдий ч, хэрэв та хүйс болон/эсвэл ямар нэг улстай холбоотой шийдвэр гаргаж байгаа бол доор бичиж бидэнд мэдэгдээрэй. Бид таны сонголтод нийцэж байгаа эсэхийг баталгаажуулах болно.
Доорх маягтыг бөглөснөөр манай ажилтан танд тохирох хүүхэд бий болсныг холбогдож мэдэгдэх болно.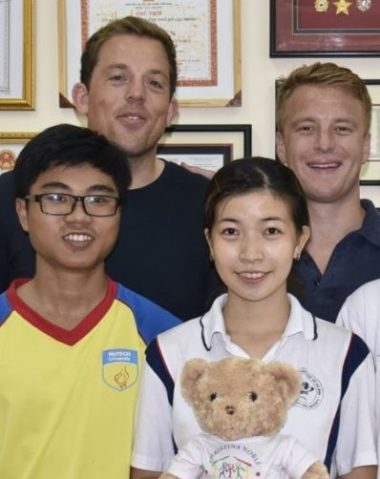 Та ивээн тэтгэгч болсноор биднээс хүлээж авах зүйлс:
Таны ивээн тэтгэж буй хүүхдийн тухай мэдээлэл, гэрэл зураг зэрэг агуулсан багц.
Таны дэмжлэгийн үр нөлөөг онцолсон жил бүр илгээх тайлан.
Ивээн тэтгэсэн хүүхэдтэйгээ захидал харилцан солилцож, хүүхдийн амьдралд гарч буй өөрчлөлтүүдийг зогсолтгүй авах боломж.
Урт хугацааны бөгөөд үндсээр нь үзүүлж буй өөрчлөлт хийж байгаагаа мэдэх сэтгэл ханамж!
Ивээн тэтгэл амьдралыг өөрчилдөг
КНХС-ийн Хүүхэд Ивээн Тэтгэх Хөтөлбөрийн тусламжтайгаар амьдрал нь үндсээрээ өөрчлөгдсөн олон мянган хүүхдийн нэгээхэн хэсэгтэй нь танилцан уу. Хүүхдүүдийн хувийн мэдээллийг хамгаалах үүднээс бүх хувийн мэдээллийг өөрчилсөн болно.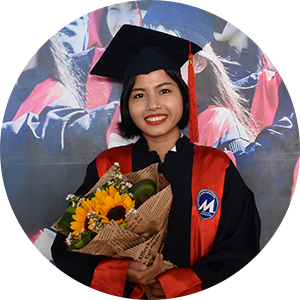 Meet Tam
Tam is the oldest of three children. When CNCF first visited her home in a remote area of Ho Chi Minh City, Vietnam, Tam's family was one of the poorest in the neighbourhood. Their dilapidated, dark and squalid home was bare of furniture. There was one desk which Tam and her three siblings took turns in using to study. CNCF's Child Sponsorship Programme supported Tam' with her educational journey, from elementary school graduation all the way to her University graduation. 
"You have given me the love and support to help me believe in myself and motivation for my studies and all aspects of my life. Thank you for always being there, for leading me to a better future, I will always be your child."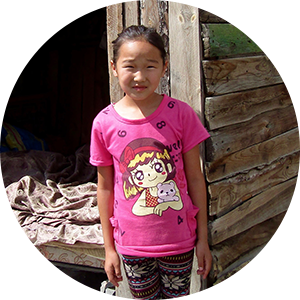 Meet Chimegee
"It was light at the end of the tunnel when CNCF came into my family's life. I lived with my mother and siblings in a rural area of Mongolia. As my mother struggled to make ends meet due to her health conditions, we had to live off the limited government welfare allowance. Basic necessities were beyond our reach, let alone an education.
Through the Child Sponsorship Programme, I'm able to attend school and have adequate stationery and study materials. The Foundation also supported my mother to further her sewing skills and secure stable employment. The day my family received a new ger (a tranditional Mongolian home) thanks to the additional support of my Child Sponsor, is one of the happiest moments in my life. It is only because of CNCF and my kind, generous Sponsor that my family's situation has improved so much."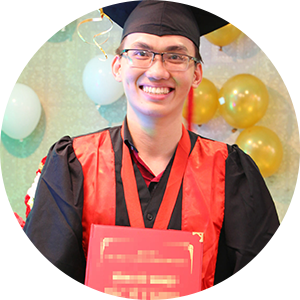 Meet Minh
"My father passed away when I was young, leaving the family's living expenses weighing heavily on my mother's meagre income from selling lottery tickets on the street. For many years, the monthly financial support, the exchange of letters and motivation from my Sponsor and CNCF was the greatest source of inspiration to strive ahead. When I could not make it through my first university entrance exam, it was the constant encouragement and counselling from CNCF and my Sponsor that empowered me to learn from the experience and succeed in my next try.
Thank you to CNCF and my Child Sponsor for the love, care and dedication throughout my educational journey, from completing secondary school, then high school and onto university. Today, I am delighted to embark on new endeavours with the knowledge and skills that the sponsorship has given me access to. I have been inspired by you. From the bottom of my heart, thank you."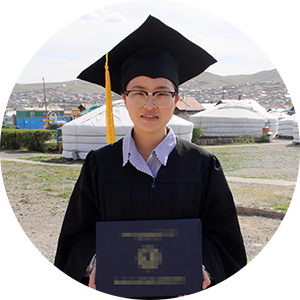 Meet Aria
"I first enrolled in the Child Sponsorship Programme when I was only ten years old. As an orphaned child, CNCF and my Sponsor were the only family that I had, who always loved and cared for me. The sponsorship not only provided me with financial and food support, but an opportunity for me to gain knowledge through education. Being able to go to school was just a dream to me, until CNCF's Child Sponsorship Programme made it a reality.
The guidance and encouragement of CNCF Social Workers and my kind Sponsor truly shaped me to become who I am today, for which I am immensely grateful. I have developed so much over the past years, both personally and professionally, and it's all thanks to your support. Thank you very much to the Foundation and my Child Sponsor for always being by my side."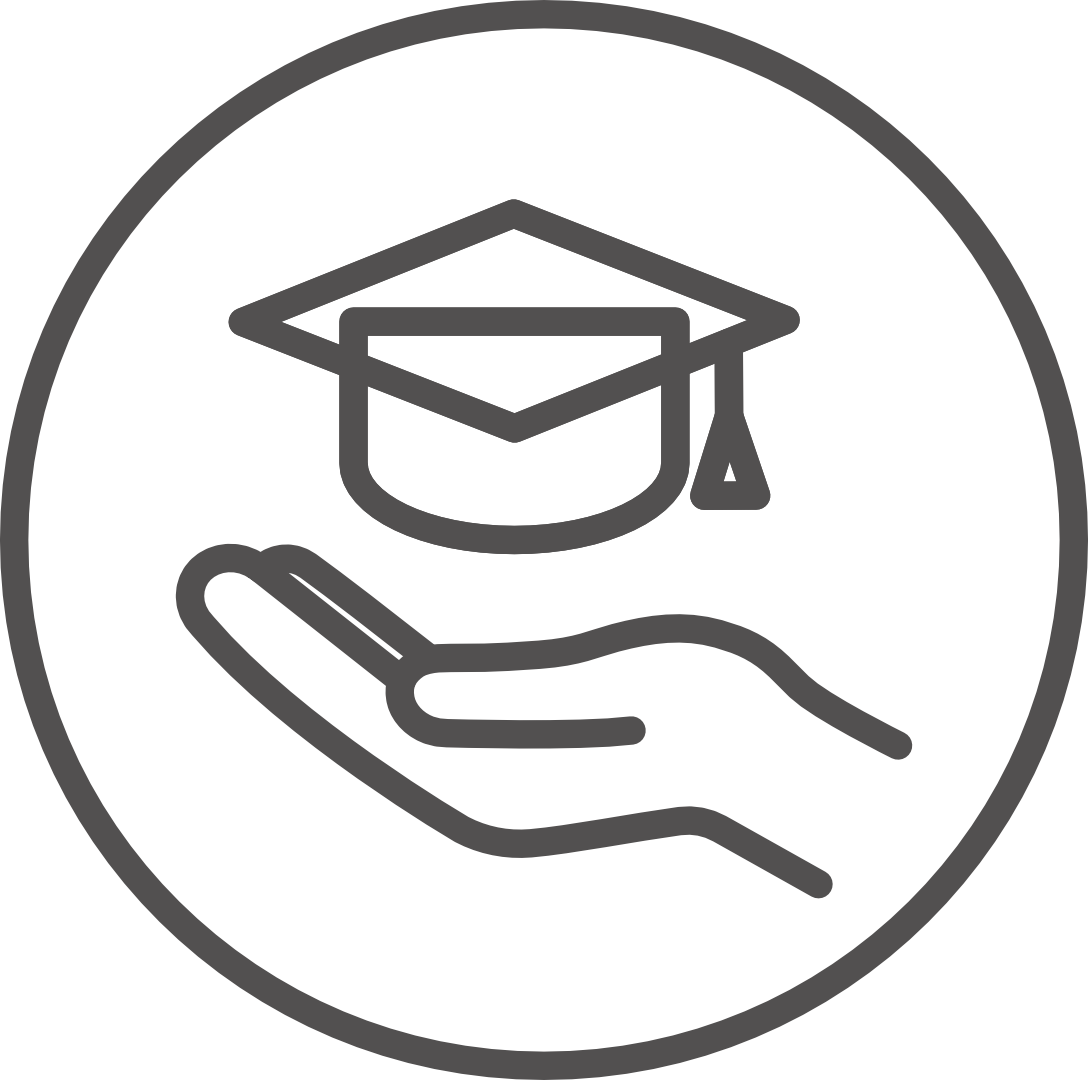 КНХС-ийн Хүүхэд Ивээн Тэтгэх Хөтөлбөр
Ивээн тэтгэх хүүхдүүдээ хэрхэн сонгох вэ?
Ягаад КНХС-г сонгох хэрэгтэй вэ?
Ивээн тэтгэх хүүхэд Ковид-19 нөлөөнд буй улсад байгаа бол яах вэ?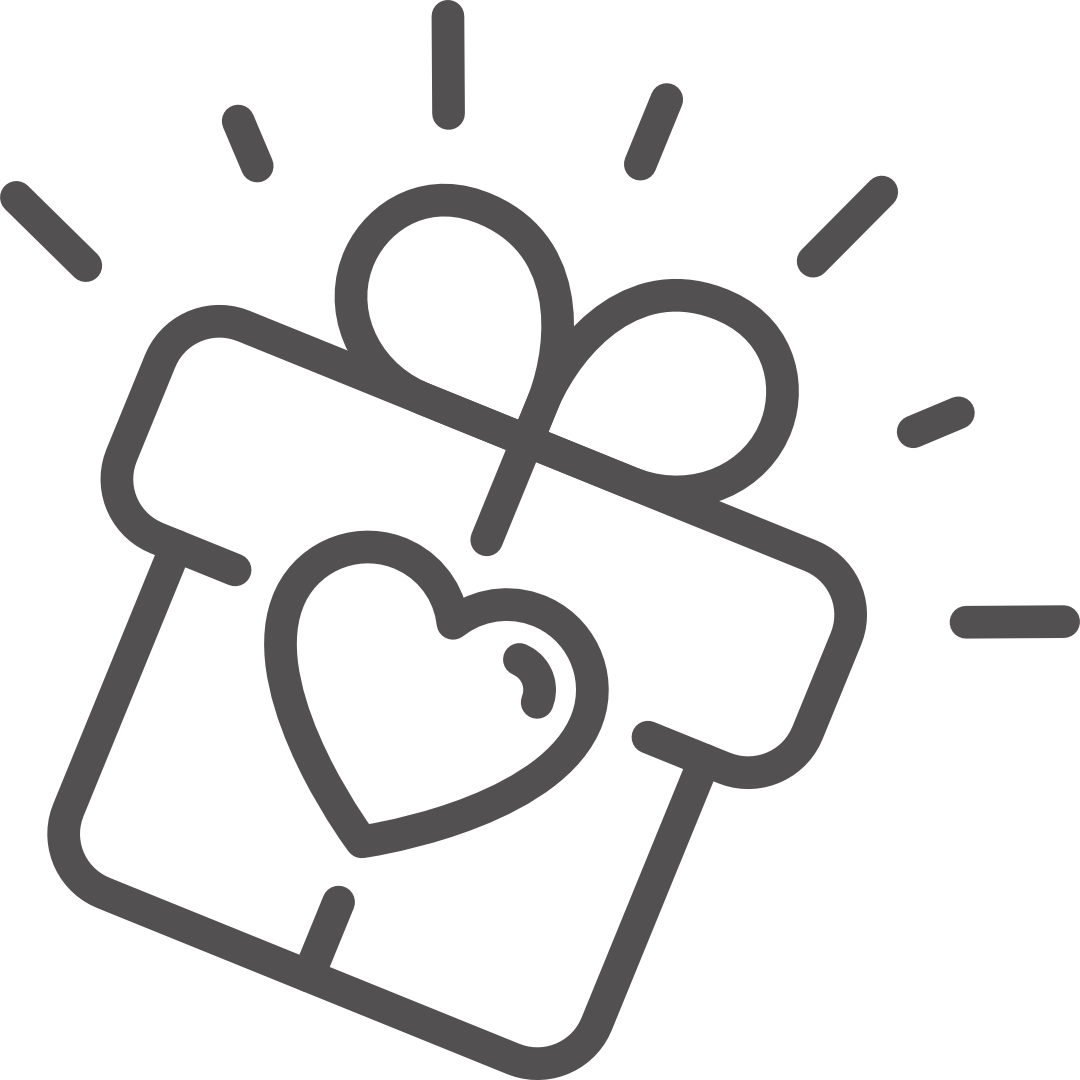 Төлбөрийн үйл явц юу вэ?
Би зээлийн картаараа төлбөр хийж болох уу?
Хандивын татвар буцаан олголт санал болгодог уу? (Зөвхөн Англи улсад хамаарна)

Таны ивээн тэтгэж буй хүүхэдтэйгээ харилцах
Ивээн тэтгэж буй хүүхдийнхээ мэдээллийг хэрхэн авах вэ?
Ивээн тэтгэж буй хүүхэдтэйгээ бичгээр харилцаж болох уу?
Ивээн тэтгэж буй хүүхэдтэйгээ уулзаж болох уу?
Би юу хийх хэрэгтэй вэ?
CNCF'S CHILD SPONSORSHIP PROGRAMME
КНХС-ийн Хүүхэд Ивээн Тэтгэх Хөтөлбөр хэрхэн ажилладаг вэ?
Хүүхэд Ивээн Тэтгэх Хөтөлбөр нь тусламж хэрэгтэй байгаа хүүхдүүд болон тэдний гэр бүлд хүрж тэдний амьдралд үндсээр нь, урт хугацааны өөрчлөлтийг бий болгохыг хүсдэг дэлхийн өнцөг булан бүрээс ирсэн хүмүүстэй холбож өгдөг. Хүүхэд Ивээн Тэтгэх Хөтөлбөрт хамрагдсан бүх хүүхдүүд хүчирхийлэл, мөлжлөг, ядуу зүдүү амьдрал, хүүхэд худалдаалах гэмт хэрэгт өртсөн байдаг.
Ивээн тэтгэх хөтөлбөрийн гол ажил нь хөтөлбөрт хамрагдсан хүүхэд бүрт сургуульд сурах боломжоор хангаж, чанартай боловсрол авахад нь санхүүгийн дэмжлэн үзүүлэхэд оршдог. Мөн асран хамгаалагчид хүүхдээ сургуульд/холбогдох боловсролын байгууллагад хамрагдахад нь хувь нэмрээ оруулах ёстой.
КНХС-ийн Хүүхэд Ивээн Тэтгэх Хөтөлбөр нь эмзэг бүлгийн хүүхдүүдэд хэрхэн тусалдаг вэ?
КНХС-ийн Хүүхэд Ивээн Тэтгэх Хөтөлбөр нь тусламж хэрэгтэй байгаа гэр бүлүүдэд сар бүр ивээн тэтгэх хэлбэрээр санхүүгийн тусламж үзүүлдэг. Санхүүгийн дэмжлэг нь хүүхдийн сургуульд үлдэх сургалтын зардал болон хүүхэд болон/эсвэл тэдний гэр бүлийн хоол хүнс, эм тариа, амьжиргааны зардал зэрэг бусад зардлыг даадаг.
Хөтөлбөрт хамрагдсан хүүхэд бүрт сэтгэл зүйн дэмжлэг, амьдрах ухааны сургалт болон сангийн бусад хөтөлбөрөөр дамжуулан нэмэлт боломжуудын авдаг. Хөтөлбөр нь зөвхөн ядуу амьдарч буй хүүхдэд хөгжих боломжоор хангаад зогсохгүй өөрийгөө, гэр бүл, ирээдүй хойч үеийн үе дамжсан ядуурлыг таслахад тусалдаг.
Би яагаад КНХС-г сонгох ёстой вэ?
Кристина Ноблийн Хүүхдийн Сан нь 1989 оноос хойш эмзэг бүлгийн хүүхдүүдийн бие бялдар, эмчилгээ, боловсрол, сэтгэл санааны хэрэгцээг хангаж ажилласан. КНХС нь үйл ажиллагаа явуулж буй хоёр улсдаа хамгийн урт хугацаанд үйл ажиллагаа явуулж байгаа, хамгийн их үндэс суурьтай, нэр хүндтэй гадаадын ТББ-уудын нэг юм. КНХС нь 34 жилийн туршлагатай бөгөөд байгуулагдсан цагаасаа хойш ядуу зүдүү амьдарч буй 900,000 гаруй хүүхдэд шууд тусалж, нийт нэг сая гаруй хүний амьдралд тусламж үзүүлсэн.
КНХС-ийн хүмүүнлэгийн ажлын амжилтыг хүүхдүүд болон одоо нас биед хүрж амжилттай яваа залуучууд нотолж, туйлын эмзэг байдлаасаа өөрсдийн бүрэн боломжоо ашиглаж, гэрэл гэгээтэй амьдралаар амьдрах боломжтой болохоос гадна ирээдүйгээ сонгох боломжтой болсон. Бидний тухай илүү ихийг мэдэхийг хүсвэл энд дарна уу.
Ивээн тэтгэх хөтөлбөрт орох хүүхдүүдийг хэрхэн сонгодог вэ?
Хөтөлбөрт хамрагдах хүүхдүүд нь:
6-16 насны хүүхдүүд (16-аас дээш насны хүүхдүүдийг ивээн тэтгэх тохиолдолд хүүхэд үргэлжлүүлэн дээд боловсрол эзэмших эсвэл санхүүгийн бэрхшээлтэй хэвээр байгаа тохиолдолд үргэлжлүүлдэг)
Сургуульд сурдаг байх (эсвэл сургуульд орох хүсэлтэй байх)
Суралцахад эерэг хандлагатай байх ёстой
Амьдралын наад захын хэрэгцээ болон хүүхдийнхээ боловсрол авахад нь туслаж чадахгүй байгаа гэр бүл
Хэрхэн хүүхэд ивээн тэтгэх вэ?
Маш амархан! Та дараах байдлаар КНХС-ийн хүүхэд ивээн тэтгэгч болох боломжтой: www.cncf.org/sponsor-a-child цахим хуудас эсвэл манай ажилтантай childsponsorship@cncf.org хаягаар холбогдох. Та Монгол эсвэл Вьетнам дахь хүүхэд ивээн тэтгэх эсэхээс үл хамааран манай тусгай баг таны асуултанд хариулах болно.
What happens if my sponsored child is in a community affected by COVID-19?
Нийгмийн эмзэг бүлгийн хүүхдүүд болон тэдний бага орлогогоор амьдралаа залгуулж буй гэр бүлд нь цар тахлын үр дүнд тулгарч буй нэмэлт бэлшээлийг даван туулахад нь туслаж буй бүх ивээн тэтгэгч нартай талархаж байна. КНХС-ийн Хүүхэд Ивээн Тэтгэх Хөтөлбөр нь Ковид-19 тахлын улмаас санхүүгийн хүндрэлтэй тулгарч байгаа олон айл өрхийн хүүхдүүдийг боловсрол авсан хэвээр үлдээхээс гадна хямралыг даван туулахад дэмжлэг үзүүлдэг.
Манай хамт олон хөтөлбөрт хамрагдаж буй бүх хүүхдүүдтэй тогтмол холбоо барьж, КНХС-ийн яаралтай тусламжийн 24 цагийн утсаар дамжуулан тусламж үзүүлэхээр нягт хамтран ажилладаг. Хүүхдийн гэр бүлийн хувь хүний нөхцөл байдлаас шалтгаалан CNCF-ийн яаралтай тусламжийн сангаас санхүүгийн, боловсрол, хоол тэжээлийн нэмэлт дэмжлэг үзүүлсээр байна. CNCF-ийн COVID-19 яаралтай тусламжийн талаарх дэлгэрэнгүй мэдээллийг эндээс үзнэ үү.
Хүүхэд ивээн тэтгэхэд ямар үнэтэй вэ?
Сард ердөө 38 доллараар (эсвэл үүнтэй тэнцэх мөнгөн тэмдэгт) санхүүгийн дэмжлэг үзүүлснээр хүүхдийн ирээдүйг бүрэн өөрчлөхөд тусална. Та сар бүр эсвэл жилээр нь төлөх боломжтой.
Хэрэв би ивээн тэтгэлгээг зогсоох шаардлагатай бол яах вэ?
Олон арван жил тусламж хэрэгтэй байгаа хүүхэд, гэр бүлүүдэд үйлчибайгаа шинэ болон дахин ивээн тэтгэгчид ивээн тэтгэсэн хүүхдээ хэрхэн өсөж торниж байгааг харж, энэ нь хүүхдийнхээ амьдралд хэрхэн бодитой, мөнхийн нөлөө үзүүлж байгааг хардаг туршлагаа хэчнээн их үнэлдэгээ бидэнд хэлдэг. Санхүүгийн нөхцөл байдал нь зөвшөөрвөл CNCF нь ивээн тэтгэгч бүрийг хүүхдийнхээ боловсролын мөчлөгийг дуустал хүүхдийнхээ төлөө зүтгэхийг уриалж, энэ нь хүүхдийн ирээдүйд хамгийн их нөлөө үзүүлж, тантай хосгүй холбоотой байх болно.
Таны нөхцөл байдал өөрчлөгдөж магадгүй тул та ивээн тэтгэгчээ цуцалж магадгүй гэдгийг бид ойлгож байна. Энэ тохиолдолд CNCF таны хүүхдэд хөтөлбөрт үлдэж болзошгүйг баталгаажуулахын тулд шинэ ивээн тэтгэгчтэй болгохоор ажиллана. Хэрэв та сонголтоо хэлэлцэх эсвэл ивээн тэтгэхээ цуцлахыг хүсвэл childsponsorship@cncf.org хаягаар багтай холбогдоно уу.
Банкны шилжүүлгээр төлөх боломжтой юу?
Бид танд ивээн тэтгэх аялалаа эхлүүлэхэд тань туслах уян хатан төлбөрийн олон сонголтыг санал болгож байна. Хэрэв та банкны шилжүүлгээр төлөхийг хүсвэл манай хамт олон танд дараагийн алхмуудыг хийхэд туслахын тулд овог нэр, оршин суугаа улсаа childsponsorship@cncf.org хаягаар бидэнд имэйлээр илгээнэ үү.
Ивээн тэтгэж буй хүүхэдтэйгээ харилцах
Би ивээн тэтгэж буй хүүхдийнхээ талаарх мэдээллийг хэрхэн авах вэ?
Таны анхны төлбөрийг хүлээн авсны дараа таны ивээн тэтгэх хүүхдийн хувийн мэдээлэл болон түүний гэр бүлийн талаарх дэлгэрэнгүй мэдээллийг танд илгээх болно. Жил бүр бид ивээн тэтгэж буй хүүхдийн тань ахиц дэвшил болон таны дэмжлэгийн үр нөлөөний талаар танд мэдээллэхээр жилийн тайлан илгээх үүрэгтэй. Гэсэн хэдий ч ивээн тэтгэж буй хүүхдийнхээ эсвэл ивээн тэтгэх хөтөлбөрийн талаар асуух зүйл байвал бидэнд и-мэйлээр илгээнэ үү!
Би ивээн тэтгэж буй хүүхэддээ бичиж болох уу? Хэрхэн бичих вэ?
Ивээн тэтгэгч нь ивээн тэтгэж буй хүүхэддээ захидал бичихийг бид уриалж байна! Захидал нь ивээн тэтгэгчдэд тэдний дэмжлэг ивээн тэтгэж буй хүүхдэдээ хэрхэн тус дэм болж байгааг мэдэх боломжийг олгодог. Мөн таны захидал хүүхдэд урам зориг өгч, өөрийгөө илэрхийлэх боломжийг олгож, бичиг үсэг, харилцааны ур чадвараа дээшлүүлэхэд нь тусладаг. Хамгийн гол нь энэ хэлбэрээр харилцах нь ивээн тэтгэгч болон тэдний ивээн тэтгэж буй хүүхдэд насан туршийн холбоогоо бэхжүүлэх боломжийг олгодог.
Ивээн тэтгэгч нь КНХС-ийн Вьетнам дахь эсвэл Монгол дах оффис руу шууд захидал илгээж болно. Захидлуудыг манай хамт олон орчуулж, дараагийн захидал олгох өдөр хүүхдүүдэд дамжуулна. Мөн манай хамт олон хүүхдүүдийн захидлыг орчуулж, ивээн тэтгэгчид рүү шууд илгээдэг.
Би ивээн тэтгэсэн хүүхдийнхээ түүхийг олон нийтийн сүлжээгээр хуваалцаж болох уу?
Бид хүүхдийнхээ аюулгүй байдлыг хангахын тулд КНХС-ийн Хүүхэд хамгааллын бодлогыг чанд мөрддөг. Иймд танаас ивээн тэтгэж хүүхдийнхээ нэр, байршил, гэр бүл гэх мэт мэдээллийг цахим ертөнцөд нийтлэхгүй байхыг хүсье.
Гэсэн хэдий ч бид таныг ивээн тэтгэж буй туршлагаа гэр бүл, найз нөхөд, хамтран ажиллагсад, нийгмийн сүлжээн дэх танилууддаа дуулгахыг уриалж байна. КНХ-аар дамжуулан хүүхэд ивээн тэтгэж буй туршлагаа түгээснээр та хүнд хэцүү нөхцөлд амьдарч байгаа хүүхдэд тань шиг ивээн тэтгэгчтэй болохыг хүлээж буй хүүхдүүдэд шинэ ивээн тэтгэгч олоход бидэнд тусалдаг.
Ивээн тэтгэж буй хүүхэддээ бэлэг илгээх, уулзах

Би ивээн тэтгэж буй хүүхдэдээ бэлэг илгээж болох уу?
Сайхан сэтгэлийн бэлэг
Бидний зүгээс хүүхдэд нэмэлт дэмжлэг үзүүлж байгааг талархан хүлээж авдаг. Хүүхдүүдэд хичээлийн хэрэгсэл, хувцас, жижиг тоглоом, мэндчилгээний карт, бэлэг дурсгалын зүйл зэрэг нь тохиромжтой бөгөөд тэдэнд таалагддаг. Бид үнэт эдлэл, цаг гэх мэт зүйлс илгээхийг дэмжихгүй гэдгийг анхаарна уу. Таны илгээсэн бэлгийг дараагийн ивээн тэтгэлэг олгох өдөр өгөх болно. Мөн хүүхэд бэлэг хүлээн авсан баталгааг ивээн тэтгэгч нарт илгээдэг. Хэрэв та хүүхдэдээ бэлэг илгээхийг хүсвэл childsponsorship@cncf.org хаягаар холбогдоно уу.
Мөнгөн хэлбэрийн бэлэг
Хэрэв та мөнгө өгөхийг хүсвэл төрсөн өдөр, Зул сарын баяр, Шинэ жилийн баяр гэх мэт онцгой тохиолдлуудад зориулж 100 доллараас хэтрэхгүй бэлэг илгээж болно. Хэрэв 100 доллароос дээш мөнгөн дүн илгээвэл хүүхдийн гэр бүл хэрхэн зөв зохистой зарцуулах талаар мэдэхгүй байх боломжтой. Жишээлбэл, зарим тохиолдолд мөрийтэй тоглоом эсвэл шаардлагагүй зүйл худалдаж авахад ашигласан байдаг. Мөнгийг хүүхдэд ивээн тэтгэлэг олгох өдөр дамжуулдаг бөгөөд бэлэг хүлээж авсан баталгааг ивээн тэтгэгчид илгээдэг.
Хүүхдэд өөр зүйл хэрэгтэй юу?
Манай хамт олон хүүхдүүдэд болон тэдний гэр бүлд яаралтай эсвэл онцгой хэрэгцээ байгаа тохиолдолд тэдэнтэй нягт хамтран ажиллаж нарийвчилсан үнэлгээ хийж, шаардлагатай судалгаа хийсний дараагаар бид ивээн тэтгэгчтэй холбогдож гэр бүлд нь шаардлагатай тохиолдолд нэмэлт дэмжлэг үзүүлэх хүсэлтийг илгээх болно. КНХС нь нэмэлт санхүүжилтийг өвчин, гэмтэл, эрүүл мэндийн даатгал эсвэл нэмэлт боловсролын давтлага зэрэгт заасан зориулалтын дагуу зарцуулсан эсэхийг баталгаажуулна. Бэлэг хүлээж авсан баталгаа, хүргэлтийг ивээн тэтгэгч рүү илгээж, нэмэлт мөнгө нь хүүхэд/гэр бүлд хэрхэн тусалсан тухай мэдээг илгээнэ.
Ивээн тэтгэж буй хүүхэдтэйгээ уулзах боломжтой юу?
Манай ивээн тэтгэгчид Вьетнам болон Монголын амьдрал ямар байдгийг мэдэж, ивээн тэтгэж буй хүүхэдтэйгээ биечлэн уулзах боломжийг бид баяртайгаар хүлээн авдаг! Ивээн тэтгэгчид хүүхэдтэйгээ уулзах хүсэлтэй байгаагаа бидэнд дор хаяж дөрвөн долоо хоногийн өмнө мэдэгдэх шаардлагатай бөгөөд энэ нь бидэнд шаардлагатай зохицуулалтыг хийхэд хангалттай хугацаа өгдөг. Уулзалтыг КНХС-ийн оффис дээр хийж болно, эсвэл хэрэв ивээн тэтгэгч нь ивээн тэтгэж буй хүүхдийнхээ гэрт зочлохыг хүсвэл бид үүнийг зохион байгуулж болно. Бидэнд зөвхөн ивээн тэтгэгчээс КНХС-д гарч болзошгүй замын зардалд дэмжлэг үзүүлэхийг хүсч байна.