100% of all donations to our Emergency Relief Appeal goes
directly to help children and families who are suffering right now.
www.cncf.org/emergency-appeal
Although Vietnam and Mongolia have continued fighting bravely since January 2020 to mitigate the spread of the virus and deal with the consequential health and economic impacts, this recent 4th outbreak in both countries has escalated the devastation on those already struggling to survive poverty and a pandemic now in its second year.
Left with no choice under the weight of a rapidly spreading virus, restrictions have now increased to maximum security levels in Ho Chi Minh City (where CNCF HQ is based) with the deployment of the military in an attempt to slow down rapid infection rate and where the most stringent lockdown measures are now in place.
Government agencies, local and foreign NGO's have been working tirelessly to get food and essential items across Ho Chi Minh City which has a population of 9 million people.

The High Command of Ho Chi Minh City (Vietnam) has as of 23rd August deployed 310 military units to assist in COVID-19 prevention and control efforts and officially mobilise military officers for pandemic response missions. More than 30,000 military and police officers have been put in charge of participating in the efforts to bring the 4th and most devastating wave of the virus under control. Military troops deployed to assist in Ho Chi Minh City's fight against COVID-19 | Tuoi Tre News
WHERE YOUR DONATIONS WILL HELP 
This current 4th wave has been brutal. Children and families who are already surviving poverty are in urgent and desperate need of ongoing emergency relief.
Your donations will help CNCF get aid to people who are in great need right now.

Migrant families from the countryside who came to Ho Chi Minh City in search of a better life, have been desperately struggling through lockdowns as they watched their livelihoods vanish.  Many have had no choice but to forgo their hopes of a better life for their families and are desperately trying to make their way back to their provinces of origin. Many have been held up at check-points as authorities try their best to stop the spread of the virus further across the country.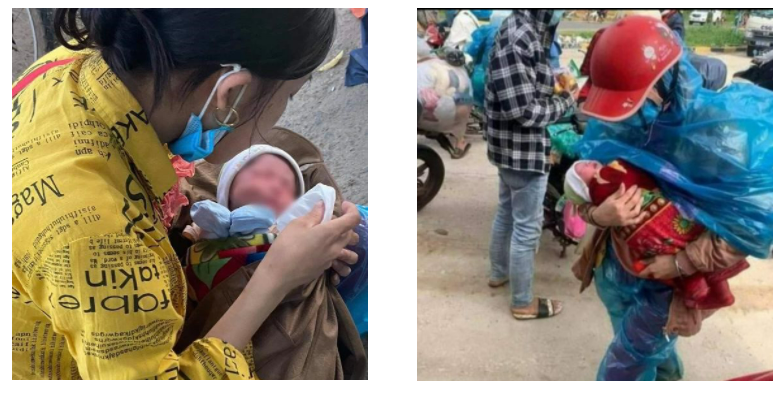 CNCF have up scaled efforts with its Emergency Relief Campaign.
CNCF continue working tirelessly to deliver need dependent combination emergency relief packages in addition to psychosocial support to ensure the most vulnerable are fed and safe and are able to survive the destructive and crippling impact of this fourth wave and a pandemic in its second year.
  CNCF have been able to provide emergency relief to almost 13,000 vulnerable people,  whilst also keeping our projects operating in both Vietnam and Mongolia as much as restrictions have allowed; only thanks to the generous support and donations from our community and for which we remain deeply deeply grateful for.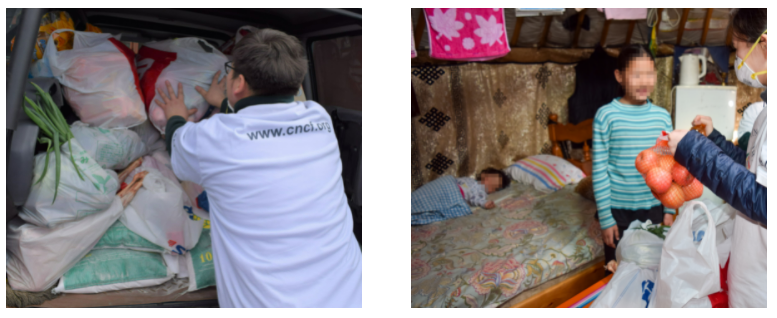 WE ARE POWERLESS TO HELP WITHOUT YOUR HELP
Risks of exploitation and threats of trafficking are now significantly amplified for those who are vulnerable
No donation is a small donation every cent helps to save lives. For $25, YOU can provide food, clean water, basic necessities and psychological support to a family in need
PLEASE CONSIDER DONATING TO CNCF's EMERGENCY APPEAL
OUR PROMISE TO YOU
100% of your donation will go directly to provide urgent humanitarian aid to those who remain in very desperate need.
PLEASE DONATE TODAY
To DONATE via PayPal, Credit Card or Bank transfer
visit www.cncf.org/emergency-appeal
Thank you. We hope you and your own loved ones are all keeping safe and well during these challenging times for everyone. 
 Stronger Together 2021